Alumni of the Jackson Institute include graduates of the M.A. and B.A. in Global Affairs, the International Relations M.A. and the International Studies B.A. programs.
Robert Berschinski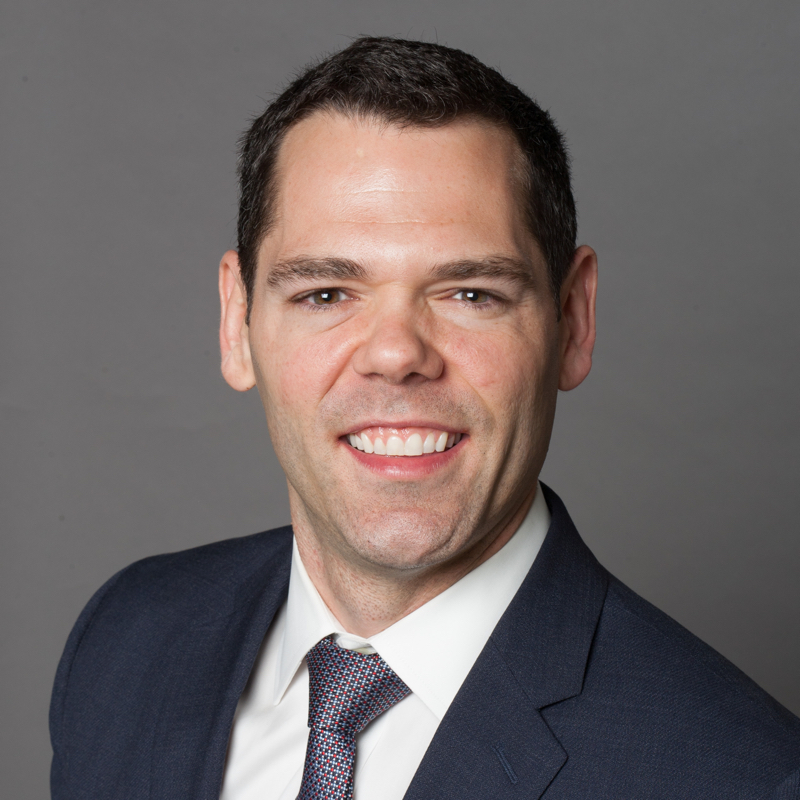 Class of 2002
Rob Berschinski is Senior Vice President for Policy at Human Rights First, where he works to advance a U.S. foreign policy rooted in a strong commitment to human rights, universal values, and American ideals.
Before joining Human Rights First, he served in the Obama Administration as Deputy Assistant Secretary of State for Democracy, Human Rights, and Labor. In that role, he was responsible for establishing and implementing U.S. government policies with respect to fundamental freedoms and democratic governance in 65 countries across Europe, Russia, Central Asia, and South Asia. He also served under Ambassador Samantha Power as Deputy Director of the U.S. Mission to the United Nations' office in Washington, D.C.; worked as special assistant to then-Deputy Secretary of Defense Ash Carter; and spent three years as Director for Security and Human Rights Policy at the White House National Security Council. Berschinski earned his B.A. in Political Science and M.A. in International Relations from Yale University.
He recently talked to us about his career path, including his new role at Human Rights First.
Read Full Bio
You've worked extensively within the government on foreign policy, national security, and human rights. What do you anticipate it will be like to be fighting for these same issues in the private sphere?
This is the first time in my professional career that I've been outside of government, so it's a big change for me. Human Rights First is a nongovernmental nonprofit that believes that the best way to advance human rights and universal values around the world is for the United States to lead by example. Our mission is to make the case to the United States government—both the executive branch and Congress—that American leadership on human rights starts with upholding our own human rights commitments, and that maintaining a foreign policy firmly rooted in our values is the best way to ensure American security and prosperity.

Particularly given what we know about the Drumpf administration's approach to human rights, it's going to be a fairly tough advocacy environment. This means that groups like mine need to partner with a broader range of partners, such as members of Congress who are proponents of human rights, foreign governments that speak to and hold our government accountable, and members of the business community that have increasingly taken a lead in human rights advocacy.
How did your time at Yale shape your career interests? Specifically, what drew you to your current focus on human rights policy?
I went to Yale twice—I just couldn't get enough. As an undergrad, I joined the ROTC and when I graduated became an intelligence officer in the U.S. Air Force. After completing my military service commitment, I came back to Yale to get a master's in international relations—I graduated from that program shortly before the Jackson Institute was founded. It's funny; in neither experience did I study human rights. When I came back for my masters, I planned to go back into government service—this time as a civilian—working on defense policy. After graduate school I did just that, working as a policy staffer in the Pentagon. Over time, it became more and more clear to me that there was an intersection between national security and human rights: you couldn't do one without the other. Through a series of jobs at the White House and State Department I gradually migrated from defense policy to human rights issues.
Of all of Human Rights First's current campaigns, which, in your opinion, is the most pressing or particularly pressing at this moment?
There are a few very important issues that Human Rights First has been focused on over the course of the last decade. For instance, making sure that the United States never goes back to using torture as an interrogation technique is something we've done a lot of work on. President Drumpf has said that he is a proponent of torture, but between restrictions that have been enacted by Congress and the fact that several of his Cabinet members disagree with him, it looks like that issue might be put to rest. The biggest "meta" issue we're facing now is the question of whether the United States is going to walk away from its leadership role on human rights, and moreover walk away from its leadership of the liberal international order that emerged in the wake of WWII. While the current order has military, economic, and political components, it's based in certain values that the United States has long cherished. We find it extremely worrying that the administration is considering abandoning this role, considering how beneficial the international order has been to both the U.S. and to the rest of the world. That's really where our work is focused, though there are dozens of discrete issues and efforts that fall under this overarching theme.
You've held many diverse positions within the State Department, White House, and Department of Defense. How has being exposed to such a range of people and environments impacted your approach to your work?
On a professional level, I have really benefited from seeing how the foreign policy machinery works from a variety of different standpoints. Many of the policy issues that decision makers face are so complex that if you haven't had a lot of exposure from different perspectives you can easily fall into the trap of only seeing a particular issue from your point of view. This is natural in one sense, but on the other hand, it makes for a less sophisticated approach to policy. So I've felt that an advantage of having had the opportunity to move around a lot is that while I may be advocating a certain position in a given policy conversation, I can understand where my counterparts at the Department of Defense and other agencies are coming from.

At the same time, there are different career models. There are people who are true experts in one field, and spend their entire careers in one place working on the same issue. I've found that these people are extremely valuable in terms of bringing a depth of expertise to the table. I've taken the career path of being a generalist, but I think you want both generalists and specialists to craft policy.
What advice would you give to current students interested in going into human rights policy?
This isn't necessarily limited to human rights, but the best advice I can give is to spend at least a few years out and about in the world. A lot of people want to get to Washington and work in the government or at a think tank. All of that is well and good, but the people that I've seen who do the best work in a policy-making environment are people who have had the experience of being on the receiving end of national-level policy in some capacity. I got this sort of experience through my time in the Air Force, but there are many ways to go about it, whether it's working in the Peace Corps, at an NGO, or in another arm of the U.S. government that works overseas. I think those that rush into the policy-making world are at a natural disadvantage in not knowing how the policy that they're creating might impact people who are doing the actual work on the ground. If you're an undergrad, go out and get a few years under your belt. That experience will be invaluable for the rest of your career.
Allison Cordell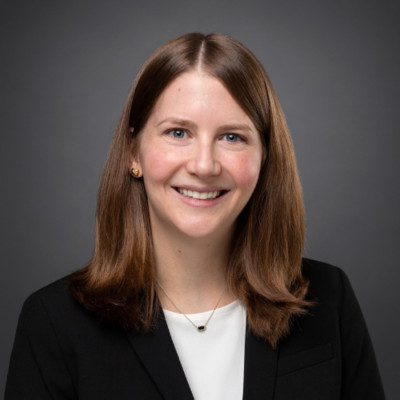 Class of 2016
Allison Cordell is a consultant with Deloitte Transactions and Business Analytics in the firm's anti-money laundering practice. While at Yale, she focused her MA studies on anti-money laundering, countering organized crime and corruption, violence prevention and governance issues. She also served as the managing editor for articles for the Yale Journal of International Affairs. During the summer of 2015, she interned for the Ukrainian chapter of Transparency International, where she conducted anti-corruption research in support of the organization's advocacy of reforms in Ukraine. Before Yale, Allison was a program assistant at the Mexico Institute of the Woodrow Wilson International Center for Scholars in Washington, D.C. In that role, she supported the Mexico Institute's research agenda and conference coordination. Allison served in the Peace Corps in Guatemala, where she advised municipal authorities on improving efficiency and encouraged citizen participation in local development. Prior to that, she was an intern for the U.S. Department of State at the U.S. Embassy in Moscow. She received a BA in public policy studies (Phi Beta Kappa and summa cum laude) from Duke University.
Read Full Bio
Tell us a little about yourself.
After graduation from college, I served in the Peace Corps in Guatemala. My primary role was to advise municipal authorities on how to be more efficient and transparent, and I also hosted a local television show about healthy cooking using low-cost ingredients. The experience was life-changing and set the stage for all of my career and academic pursuits that have followed.
Jackson offers a highly flexible curriculum. How did you tailor your academic experience to meet your interests and career goals?
My academic interests include violence prevention, countering organized crime, and anti-corruption policies. The flexible Jackson curriculum allowed me to take courses across the university that taught these inter-disciplinary topics through different lenses. In addition to Jackson's core classes, I studied anti-corruption at Yale Law School, global social entrepreneurship at the School of Management, and data analysis at the Graduate School's statistics department (just to name a few highlights of my time at Yale).
How did you spend the summer between your first and second years of the MA program?
I interned at the Ukrainian chapter of Transparency International, a leading anti-corruption NGO, and was based in Kiev. The internship offered me an invaluable opportunity to research the anti-corruption reforms that were passed after Ukraine's Revolution of Dignity. It was an incredible opportunity to be in the country during such a critical period in its democratic development.
Any special faculty mentors?
Many Jackson Institute professors and senior fellows offered me a superb education in the classroom, office hours, and round table events. Casey King mentored me from my first semester at Jackson; he not only introduced me to the anti-money laundering field, but he also has served as a regular source of advice on both academic and career matters.
How did your MA degree prepare you for your current role?
The master's program gave me valuable hard skills in statistics, economics, and a foreign language (Russian). A good education is broader than providing specific skills, and Jackson's research seminars prepared me to approach analytical projects with the confidence that I can find answers about topics that are new for me.