Alumni of the Jackson Institute include graduates of the M.A. and B.A. in Global Affairs, the International Relations M.A. and the International Studies B.A. programs.
In Their Words
Jillian Anderson, Class of 2018
"Jackson gave me two years to delve deeply into the topics I'm passionate about and ask the big questions. And SOM gave me two years to delve deeply into functional skills (how to run effective organizations). Jackson students and SOM students are asking the same big questions. In my field, global health, one of the big questions is how do we solve the HIV/AIDS crisis? At Jackson that question would largely be approached from what can we do with the World Health Organization, how do we partner with governments? At SOM the perspective starts with: 'You're running an organization and you've been given $100 million, how do you actually serve the most people possible?'
 
"Being able to speak fluently in both 'languages' and communicate with all of the different stakeholders that are going to be involved in complicated decisions has really added value: that we bring something unique to the table. That if you'd only done one degree you wouldn't necessarily be able to do."
Izabela Kolodziej, Class of 2017
"Taking advantage of the flexible curriculum at Jackson, I enrolled in classes at Yale Law School and the School of Management, the Political Science and History departments, while also pursuing a language course. I studied principles of international law, economics of the public sector, learned the basics of statistics, delved into history of specific countries and discussed geopolitics in the context of multilateral institutions, violence, increasingly relevant non-state actors or game theory. As a Teaching Assistant I was also able to lead discussion sessions on topics related to international security as well as history and politics of Europe. I believe getting such a broad and multidisciplinary education as well as exposure to working in the field during my summer internship helped me to secure a job at the European Commission in the area of EU's foreign policy.
Flexibility, an interdisciplinary approach, practical experience and a theoretical background is exactly what is needed when working as a civil servant in a multi-governmental institution such as the EU."
Lissa Glasgo, Class of 2017
"I chose Jackson because of the flexibility of the program and rigor of the classes, and that turns out to have been a fantastic decision—because of the variety of classes and close relationships you foster with professors and Senior Fellows, I was able to pivot from international development to social enterprise and impact investing. Now, at the Global Impact Investing Network (GIIN), I'm applying what I learned through statistics, business, leadership, and research methodology classes to build resources that help investors measure, analyze, and improve their social and environmental impact."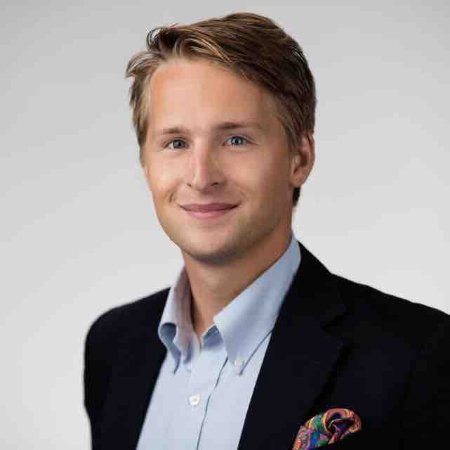 Anders Fridén, Class of 2016
"With a background in military intelligence and diplomacy, I came to Yale with a limited understanding of the career options open to me. General McChrystal's exceptional leadership seminar opened my eyes to a new way of thinking about work and how to effect change. Coupled with training in statistics and the research experience I gained from working with Professor Casey King, it prepared me well for my current position as an associate at McChrystal Group. Their support has been crucial for me."
Nitsan Shakked, Class of 2016
"Jackson's flexible academic program facilitated the development of the intellectual and practical depth and breadth necessary for my current position as Associate Director of Tufts Institute of the Environment. Classes in the Schools of Forestry and Environmental Studies, Management, and Arts and Sciences prepared me for the multifaceted and interdisciplinary position I currently occupy. In addition, close contact with Senior Fellows and Yale's outstanding faculty fostered ample opportunities for professional development, career guidance, recommendation letters, and the expansion of a strong career network. Jackson's Office of Career Services steered me towards pertinent job opportunities and professional contacts."
Kristrun Frostadottir, Class of 2016
"Having worked in research at an Icelandic financial institution, I came to Jackson to seek out resources that would prepare me for a global career in economic and financial policy. Stephen Roach, Senior Fellow and my mentor at Jackson, provided me with great support in terms of my career search and relevant academic path. The guidance of such an experienced and renowned financial and economic professional, as well as the availability of Yale alumni at global institutions I met at career events, was vital in securing my internship at Morgan Stanley Research."