Jackson graduates are selected for exceptional positions in careers that span sectors.
Aggregate Data for 2015-2020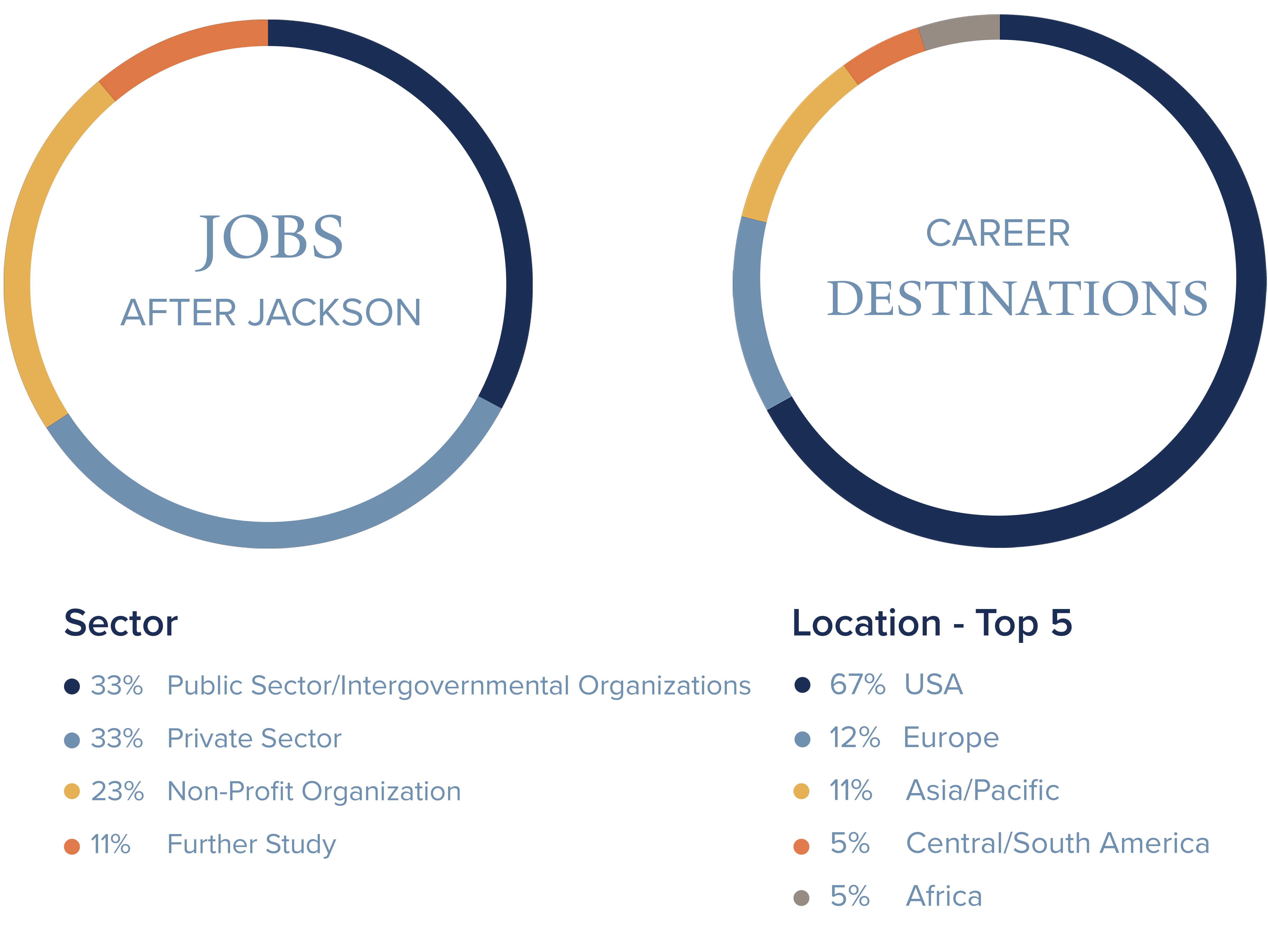 Our May 2020 master's program alumni accepted a variety of impressive positions after graduation. These include: Foreign Service/Affairs Officers for the US, Vietnamese, and Japanese Governments; Consultant at the United Nations Climate Action Team; Senior Associate at Schmidt Futures; Global Sovereign Debt Portfolio Manager, Global Fixed Income and Futures at Banco de Mexico; Deputy Voter Protection Director, Biden for President Arizona. One recent alum is a trainee district judge in Finland. An entrepreneurial alum has started her own non-profit, The Climbing Initiative. A joint degree alum from the Yale School of Environment has taken a job with Sustainability Advisory. MAS alumni are now serving in roles with the Icelandic Coast Guard and the Department of Defense.