Graduate Admissions Virtual Alumni Coffee Chat August 25
Thursday, August 25, 2022 11:15 AM - 12:00 PM
Location: Online
Cost: Free
Chat will be via Zoom. Access information will be provided after registration closer to the start of the event.
Description:
Interested in learning more about the graduate student experience at Yale University's Jackson School of Global Affairs? Join a Jackson alum for an informal virtual conversation to chat about your interests and their experience in the Jackson program.
Dira Fabrian is a 2016 M.A. graduate of Jackson. Dira is a diplomat working as First Secretary (Political Affairs) at the Permanent Mission of the Republic of Indonesia to ASEAN in Jakarta. While at Jackson, she was a 2015 Light Fellow and did an intensive Korean language course in Seoul. Her areas of interest are in Southeast Asia, ASEAN, culture & language, and diplomacy.
Open To:
Ages 18, General Public
Categories:
Conferences, Meetings and Seminars, Graduate Admissions, Jackson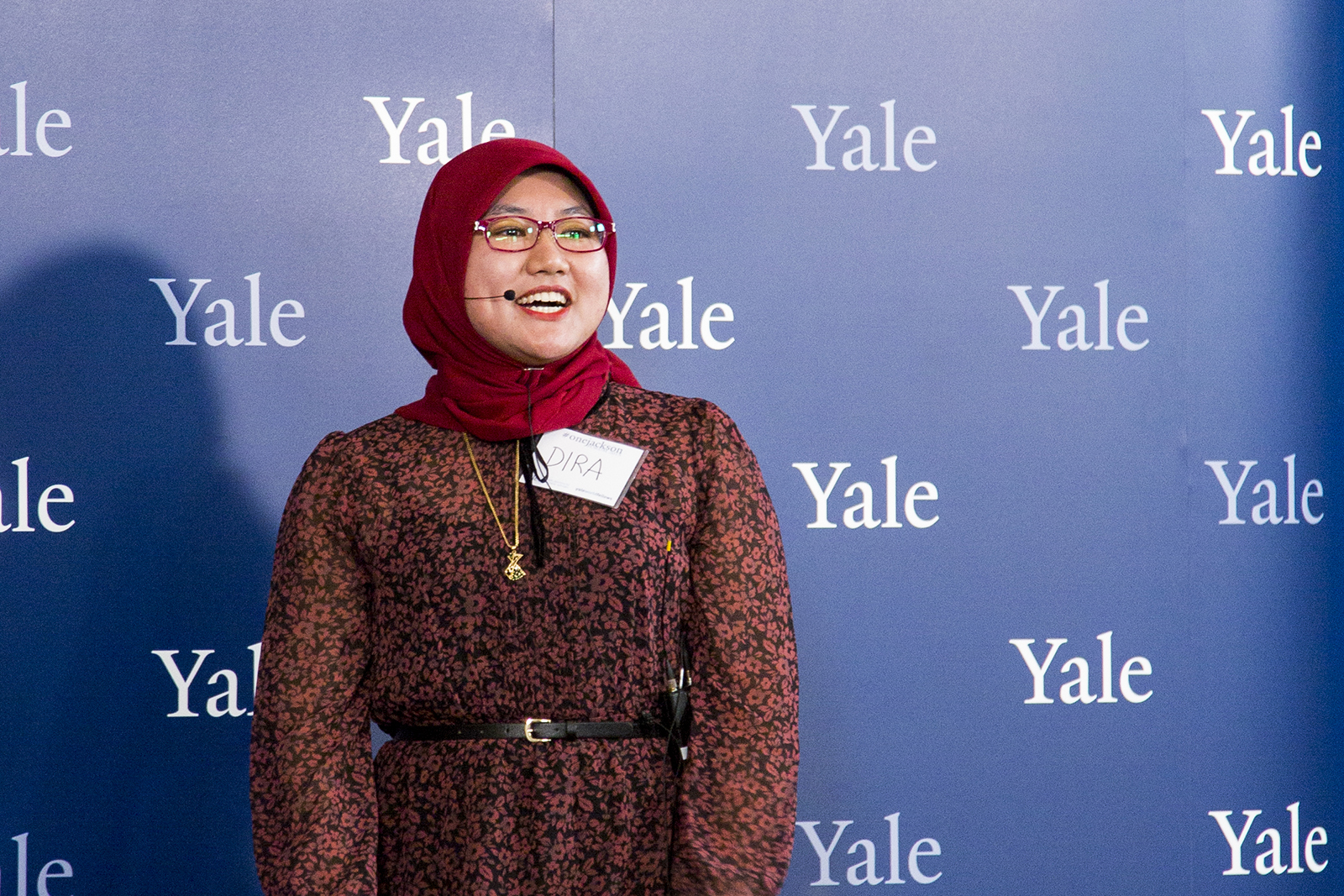 Contact:
Jackson School of Global Affairs
Phone: 203-432-6253
Email:
jackson.school@yale.edu
Link:
http://jackson.yale.edu