ISS Colloquium featuring Ben Zdencanovic
Tuesday, April 26, 2022 11:45 AM - 1:15 PM
Location: Allwin Hall
Cost: Free
31 Hillhouse Avenue
New Haven CT 06511
Description:
International Security Studies will conclude its Spring 2022 ISS Colloquium series on Tuesday, April 26, at 11:45am, with a presentation by Ben Zdencanovic, Henry Chauncey '57 Postdoctoral Fellow at Yale.

He will discuss "Robert McNamara's War on Poverty: Race, the Great Society, and the Vietnam Draft."

He is a historian of the United States in the world, domestic and international politics, and economic and social policy. His current book project, tentatively entitled From Cradle to Grave: The United States in a World of Welfare, traces connections between the end of New Deal reformism, the rise of U.S. global power, and the birth of social and economic rights and the modern welfare state around the world in the mid-twentieth century.

Ben's peer-reviewed articles are in print or forthcoming in the Journal of Transatlantic Studies and the Radical History Review. In addition to his scholarly writing, he has written essays on history and politics for popular audiences in outlets such as Jacobin and the Washington Post. His writing and research have been supported by numerous grants and fellowships from such sources as the Yale Macmillan Center, the Rockefeller Archive Center, the Roosevelt and Truman presidential libraries, the University of Illinois Foundation, and the Andrew W. Mellon Foundation.

Ben earned his doctorate with distinction from the Department of History at Yale in 2019, where his dissertation was the winner of the Edwin W. Small Prize for outstanding work in United States history. His work has also won prizes and awards from the Transatlantic Studies Association and the American Political History Institute. Prior to returning to Yale, Ben was Assistant Instructional Professor in the Law, Letters, and Society program at the University of Chicago.

Please note that attendance is limited to the Yale campus community. For details on other events in the series, please visit iss.yale.edu.
Open To:
Faculty, Graduate and Professional, Staff, Students, Undergraduate, Yale Postdoctoral Trainees
Categories:
Colloquia and Symposia, International Security Studies, Law, Politics and Society, Talks and Lectures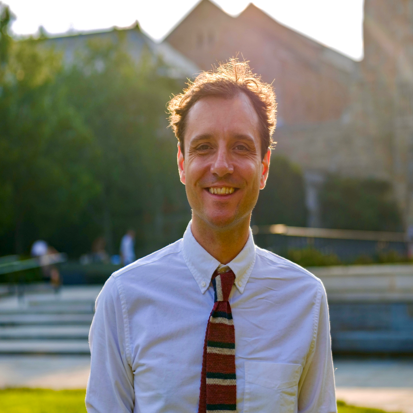 Contact:
International Security Studies
Phone: 203-436-4098
Email:
iss@yale.edu
Link:
http://iss.yale.edu