PRFDHR, GHS and CRH Film: The Neighborhood Storyteller – Movie Screening and Q&A with Protagonist Asmaa Rashed and Film Director Alejandra Alcalá
Friday, January 27, 2023 12:00 PM - 2:00 PM
Location: Henry R. Luce Hall
Cost: Free but register in advance
203
34 Hillhouse Avenue
New Haven CT 06511
In-person film screening and discussion; and on-demand screening
Description:
Movie screening Friday, January 27th, 2023 (in-person; 50mn) followed immediately by Q&A session (hybrid; 70mn) – lunch provided at 11:30am; and
Tuesday, January 24th, 2023 – Monday, January 30th, 2023 (on-demand film screening).
Is it possible to turn hardship into an opportunity for positive change?
Can humans find larger meaning to the adversity they face? 
The Neighborhood Storyteller is the inspiring and heroic story of Asmaa Rashed, a determined young Syrian mother of four living as a refugee in Zaatari camp, Jordan, who for the last seven years has been using the art of reading aloud for pleasure to children as a bridge to tackle issues within her community. Trained by Jordanian nonprofit, We Love Reading, Asmaa uses the skills she learned, her creativity and resourcefulness to embark on a new reading project that contributes to building a conscious generation of strong and empowered women. The Neighborhood Storyteller is a documentary film that explores human resilience, the transition from child to adult and one's capacity to turn hardships into an opportunity for self-growth. This documentary has won multiple awards in 2022 at the Mountain Film Festival, The Toronto Women Film Festival, the Documentaries Without Borders Festival, and the Amsterdam Short Film Festival, in addition to several nominations throughout various countries.
Director Alejandra Alcalá is a Graphic Designer specializing in Motion Graphics, Post-Production and 3D Design. She has evolved during the last 4 years into a full time documentary filmmaker with HOME Storytellers, a company established with her father Francisco, taking on the role as Creative Director and Editor of award-winning short documentary film, Hot Dogs on a Tricycle (2019), Co-Director and Editor of award winning, No Single Origin (2020) and first time Director, Co-Producer and Co-Editor of The Neighborhood Storyteller (2021) in partnership with The Big Heart Foundation.
The Q&A will be led by Catherine Panter-Brick, Bruce A. and Davi-Ellen Chabner Professor of Anthropology, Health, and Global Affairs at Yale, and Rana Dajani, Professor of Molecular Cell Biology at The Hashemite University and Visiting Professor at MIT Refugee Action Hub (ReACT).
Sponsored by: Program on Refugees, Forced Displacement, and Humanitarian Responses (PRFDHR) ; Global Health Studies Program (GHS); Conflict, Resilience, and Health Program (CRH)
Open To:
All Ages, Alumni, Faculty, General Public, Graduate and Professional, Spouses and Partners, Staff, Students, Undergraduate, Yale Postdoctoral Trainees
Categories:
Film and Media Screenings, Jackson, Refugee, Rel, Talks and Lectures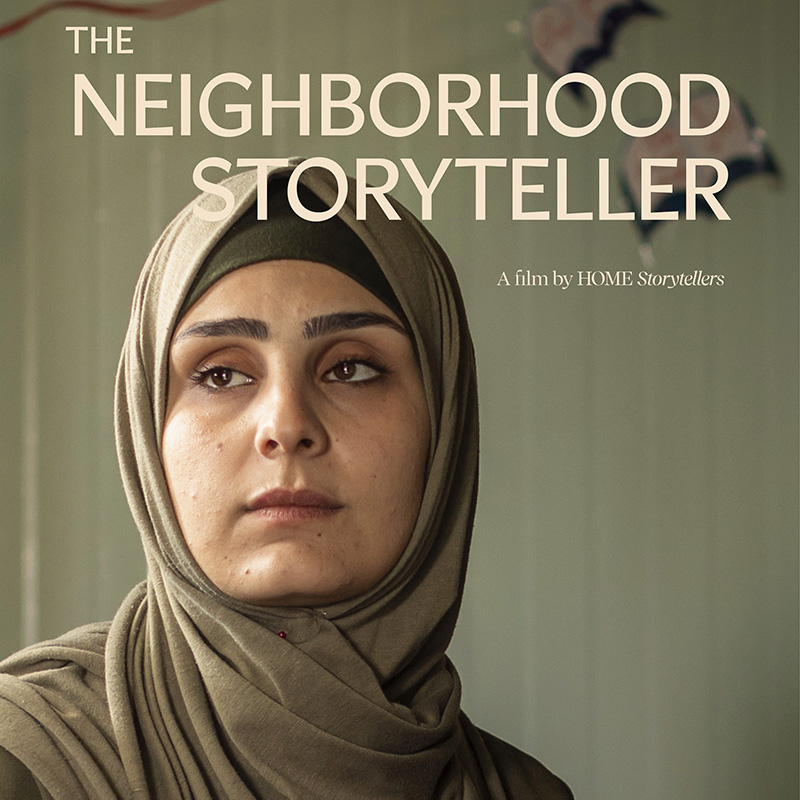 Speaker/Performer:
Asmaa Rashed - protagonist and Alejandra Alcalá - film director
Sponsor:
Program on Refugees, Forced Displacement, and Humanitarian Responses (PRFDHR) ; Global Health Studies Program ; Conflict, Resilience, and Health Program (CRH)
Contact:
Program on Refugees, Forced Displacement, and Humanitarian Responses
Email:
refugees@yale.edu
Link:
https://refugee.macmillan.yale.edu/