Trinidad: Diplomacy Matters Especially in 2022
Monday, April 25, 2022 12:00 PM - 1:00 PM
Location: Horchow Hall
Cost: Free but register in advance
103 (GM Room)
55 Hillhouse Avenue
New Haven CT 06511
Description:
The Jackson Institute for Global Affairs will host the discussion, "Trinidad: Diplomacy Matters Especially in 2022," featuring Kumar Gupta, High Commissioner of Canada in Trinidad and Tobago.
The conversation will be moderated by Jackson Senior Fellow Harry Thomas.
Gupta joined Canada's Department of Foreign Affairs and International Trade in 2001. At headquarters, he worked in the Environmental Relations Division from 2001 to 2002 and as deputy director for political affairs in the Maghreb and North Africa Relations Division from 2012 to 2013. He also worked at the Privy Council Office's Foreign and Defense Policy Secretariat, where he was responsible for Canada-U.S. border issues, the Arctic and Mexico.
Abroad, he served in New York from 2002 to 2006; in Addis Ababa from 2006 to 2008 as head of the Political, Trade and Immigration Section; in London from 2009 to 2012 as head of advocacy; in Lusaka from 2013 to 2015 as head of office; and as Canada's ambassador to Zimbabwe, Botswana and Angola from 2015 to 2017. Gupta has also served as senior departmental adviser in the Office of the Minister of Foreign Affairs.
The in-person event is open to members of the Yale campus community with Yale ID. Please RSVP
Open To:
Faculty, Graduate and Professional, Staff, Students, Undergraduate, Yale Postdoctoral Trainees
Categories:
Jackson, Law, Politics and Society, Panel Discussions and Roundtables, Talks and Lectures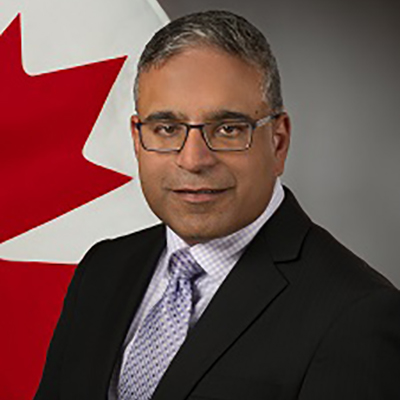 Speaker/Performer:
Kumar Gupta
Contact:
Jackson Institute for Global Affairs
Phone: 203-432-6253
Email:
jackson.institute@yale.edu
Link:
http://jackson.yale.edu