Thomas Friedman, the Pulitzer Prize-winning journalist and author,  visited Yale on October 8, 2018, for a conversation with Sec. John Kerry.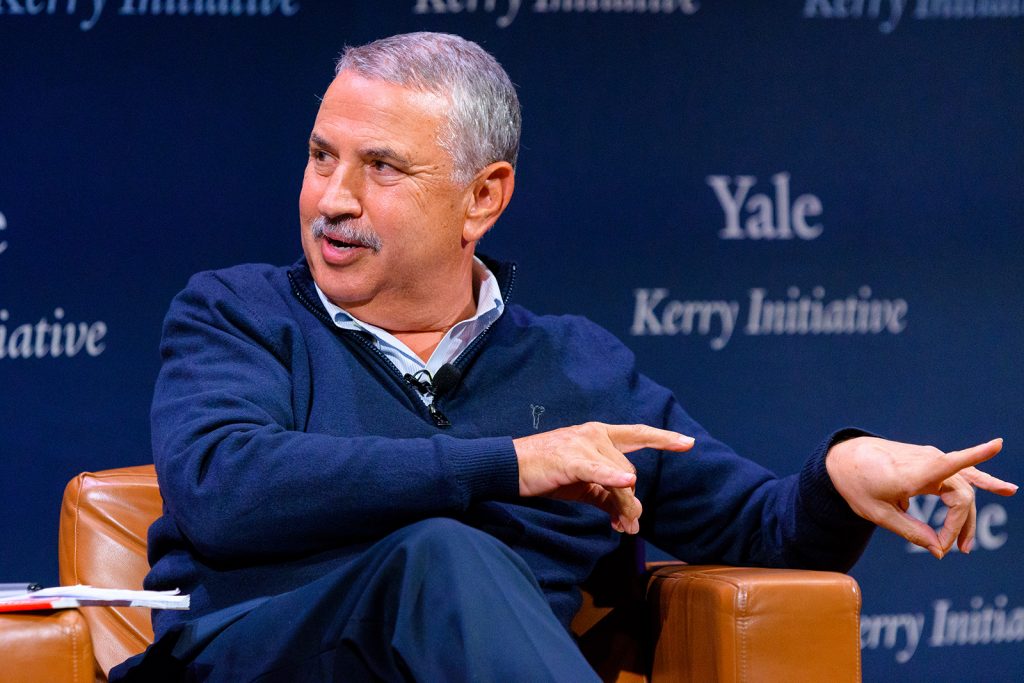 Thomas Friedman, the Pulitzer Prize-winning journalist and author, joined Secretary John Kerry for a conversation about the state of democracy at home and abroad on October 8, 2018. Secretary Kerry also discussed his new book, "Every Day is Extra," and signed copies after the talk.
About the Book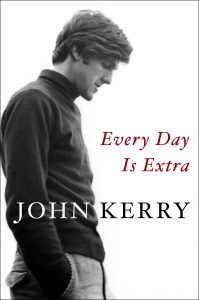 In Every Day Is Extra, John Kerry tells the story of his remarkable American life—as a Navy lieutenant in  combat in Vietnam, prosecutor battling the mob, lieutenant governor, Democratic nominee for president of the United States, five-term senator, and U.S. Secretary of State. Every Day Is Extra is a revealing memoir by a witness to and participant in some of the most important events of our recent history.
"[A] a smart look at not just his life, but also our times."—Kirkus Reviews
"This book reveals a man of quiet, passionate patriotism, immense intelligence, and thoughtfulness."—Publishers Weekly, starred review
About the Speakers
John Kerry served as the United States' 68th Secretary of State from 2013 to 2017. As America's top diplomat, he guided the Department's strategy on nuclear nonproliferation, combating radical extremism, and the threat of climate change. His tenure was marked by the successful negotiation of the Iran nuclear deal and the Paris Climate Agreement. From 1985 to 2013, he served as a U.S. Senator representing Massachusetts, and was Chairman of the Senate Foreign Relations Committee from 2009 to 2013.  He served in the U.S. Navy, completing two combat tours of duty in Vietnam for which he received a Silver Star, a Bronze Star with Combat V, and three Purple Hearts. He received his undergraduate degree from Yale University and his law degree from Boston College Law School. He currently serves as the Distinguished Fellow for Global Affairs at Yale University and the Visiting Distinguished Statesman for the Carnegie Endowment for International Peace.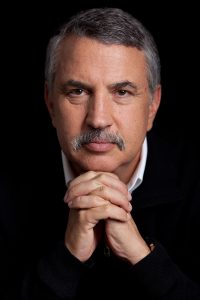 Thomas Friedman, an internationally known author and journalist, has won the Pulitzer Prize three times for his work at The New York Times.  His foreign affairs column in The New York Times reports on US domestic politics and foreign policy, Middle East conflicts, international economics, environment, biodiversity and energy. Friedman is the author of seven bestselling books including From Beirut to Jerusalem and The World Is Flat.  His latest bestseller, Thank you For Being Late: An Optimist's Guide to Thriving in the Age of Accelerations, was updated and released 2017.