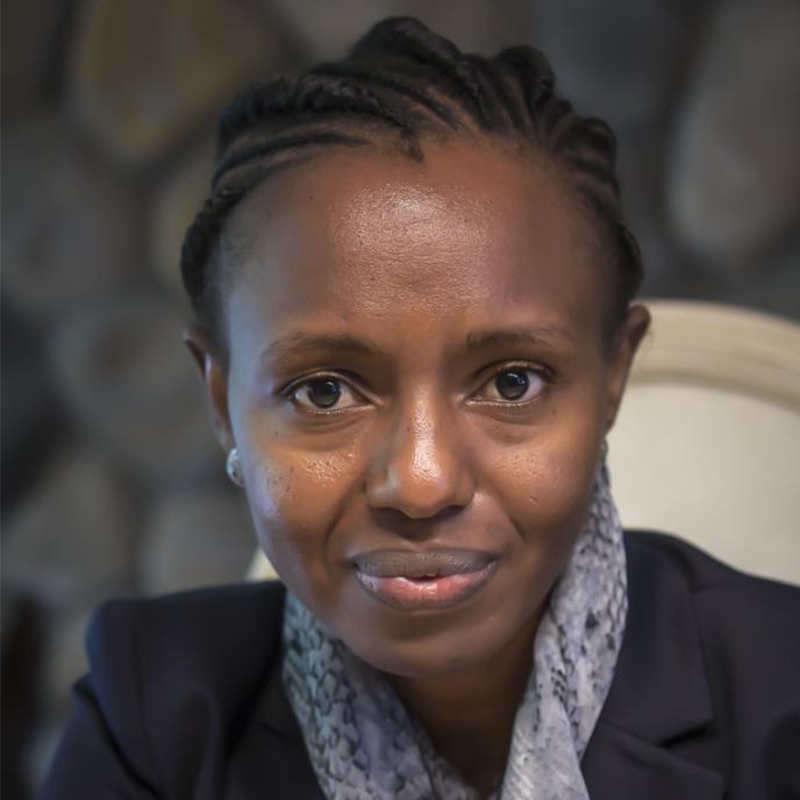 Bilha Ndirangu
Climate Fellow
Bilha Ndirangu is the CEO of Great Carbon Valley, a project development company that aims to harness the Rift Valley potential for direct air carbon capture and storage and green industry in East Africa. She is also the co-founder of Jacob's Ladder Africa, a non-profit with a particular focus on climate action and green workforce preparation. In this and other roles, Ndirangu is at the intersection of climate action, technology and education, positioning Africa as an investment destination for the green economy, identifying and scaling relevant technologies, and preparing its youth to provide the requisite skills mix.
Previously, Ndirangu was the CEO of the African Leadership Academy, where she worked on pathways to enable young leaders to solve key leadership challenges facing the continent. Prior to that, she was the CEO of Africa's Talking, where she expanded the company into 20 markets in African countries. Ndirangu also worked at Dalberg, where she launched the Nairobi office and advised clients on solutions to African challenges including energy, agriculture and education.
Ndirangu has been recognized on the Choiseul 100 Africa 2022 ranking, is a Desmond Tutu Fellow, and was awarded the Woman of Firsts Excellence in Education Award by CMMI. 
She holds a degree in electrical engineering from Massachusetts Institute of Technology and is a Yale Emerging Climate Leaders Fellow.