Session 1:

The Future of Energy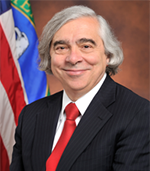 Mr. Ernie Moniz, Former U.S. Secretary of Energy
Ernest J. Moniz served as the thirteenth United States Secretary of Energy from 2013 to January 2017. As Secretary, he advanced energy technology innovation, nuclear security and strategic stability, cutting-edge capabilities for the American scientific research community, and environmental stewardship. He strengthened the Department of Energy (DOE) strategic partnership with its seventeen national laboratories and with the Department of Defense and the broader national security establishment. He reorganized a number of DOE program elements, elevated sound project and risk management, and strengthened enterprise-wide management to improve mission outcomes.
Moniz served on the Massachusetts Institute of Technology faculty from 1973 until becoming Secretary of Energy in 2013 and is now the Cecil and Ida Green Professor of Physics and Engineering Systems emeritus and Special Advisor to the MIT President. He has been named co-chairman of the Board of Directors and CEO of the Nuclear Threat Initiative, a non-profit organization that has advanced innovative solutions for securing nuclear materials, building international cooperation for nuclear disarmament and nonproliferation, preventing the spread of disease and reducing radiological threats. He is the inaugural Distinguished Fellow of the Emerson Collective and CEO of the non-profit Energy Futures Initiative.
Moniz previously served in government as DOE Under Secretary from 1997 until January 2001 with science, energy and nuclear security responsibilities and from 1995 to 1997 as Associate Director for Science in the Office of Science and Technology Policy with responsibility for the physical, life and social sciences. He was a member of the President's Council of Advisors on Science and Technology and of the Defense Threat Reduction Advisory Committee from 2009 to 2013. He also served on the Blue Ribbon Commission on America's Nuclear Future that provided advice to the President and the Secretary of Energy, particularly on nuclear waste management.
At MIT, Moniz was the Founding Director of the MIT Energy Initiative (MITEI) and Director of the Laboratory for Energy and the Environment. Dr. Moniz was also Head of the MIT Department of Physics during 1991-1995 and 1997 and Director of the Bates Linear Accelerator Center from 1983-1991. His physics research centered on developing the theoretical framework for understanding intermediate energy electron and meson interactions with atomic nuclei. Since 2001, his primary research focus has been energy technology and policy, including a leadership role in MIT multidisciplinary technology and policy studies addressing pathways to a low-carbon world (Future of Nuclear Power, of Coal, of Natural Gas and of the Nuclear Fuel Cycle). These studies had significant impact on energy policy and programs.
Moniz received a Bachelor of Science degree summa cum laude in physics from Boston College, a doctorate in theoretical physics from Stanford University, and nine honorary doctorates, including three from European universities. He is a member of the Council on Foreign Relations and of the International Advisory Board of the Atlantic Council and received the 1998 Seymour Cray HPCC Industry Recognition Award for vision and leadership in advancing scientific simulation. Among other awards, he is the recipient of the Distinguished Public Service Medals of the Department of Defense and of the Navy. He is a Fellow of the American Physics Society, the American Association for the Advancement of Science, the Humboldt Foundation, and the American Academy of Arts and Sciences.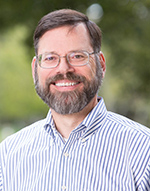 Mr. Jonathan Pershing, Former U.S. State Department's Special Envoy for Climate Change
Jonathan Pershing is the Program Director of Environment at the William and Flora Hewlett Foundation. He leads a team of grant-makers focused on climate change in the U.S., China, India, Europe and Latin America, and conserving the North American West. He joined the foundation in January 2017.
Previously, Pershing served as Special Envoy for Climate Change at the U.S. Department of State and lead U.S. negotiator to the U.N. Framework Convention on Climate Change. Jonathan played a key role in successfully negotiating landmark climate change deals with nations such as China, India, the European Union, Canada and Mexico. In this capacity – as well as in his earlier capacity as Deputy Special Envoy — he was instrumental in securing the 2015 Paris climate agreement, and subsequently, as senior international climate advisor to the White House and Secretary of State, was charged with overseeing its early implementation.
Prior to that, Pershing served as the Senior Climate Advisor to the U.S. Secretary of Energy and the Principal Deputy Director of the Office of Energy Policy and Systems Analysis at the Department of Energy. He was a key architect of the "Mission Innovation" commitment to double climate and clean energy research and development budgets around the world, and a major contributor to the first ever "Quadrennial Energy Review," a deep assessment of U.S. energy policy.
Pershing spent six years as the director of the Climate, Energy and Pollution Program at the World Resources Institute; five years as the Head of the Environment Division at the International Energy Agency in Paris; and for nearly a decade in the 1990s, he served the Science Advisor and Deputy Director of the Office of Global Change in the U.S. Department of State.
He holds a Ph.D. in geology and geophysics from the University of Minnesota. A scientist by training, he served as a lead author, review editor and contributor for reports of the Nobel-prize winning Intergovernmental Panel on Climate Change. He has taught at the University of Minnesota and at American University, and he has published and lectured widely on climate and energy issues. In addition, he lived and worked for several years in Alaska in the energy and mining industry.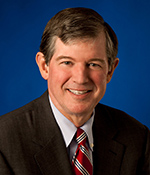 Mr. Tony Earley, Former CEO and Current Executive Chair of the Board, PG&E Corporation
Anthony (Tony) F. Earley, Jr. became Executive Chair of the Board of PG&E Corporation on March 1, 2017. Earley previously served as the Chairman, Chief Executive Officer, and President of PG&E Corporation, a role he held since arriving from DTE Energy in September 2011.
At PG&E, Earley has spearheaded major initiatives related to safety culture, operational excellence, long-term integrated planning and workforce development. Under Earley's leadership, PG&E has experienced the highest reliability in its over 150-year history. PG&E also continues to grow its clean energy portfolio, with about 70 percent of its customers' energy having no carbon emissions.
As former Chairman of the Edison Electric Institute (EEI), the trade association of investor utilities, Earley was directly involved in the development of national policies on energy, the environment and climate change issues. In 2014, Earley received EEI's Distinguished Leadership Award for his decades of contributions to the electric power industry. He also served as chair of the Nuclear Energy Institute.
Before joining PG&E Corporation, Earley served in a number of executive leadership roles during 17 years at DTE Energy, including Executive Chairman, Chairman and Chief Executive Officer, and President and Chief Operating Officer. Prior to joining DTE Energy in March 1994, Earley served in various capacities at Long Island Lighting Company, including President and Chief Operating Officer. He was also a partner at the Hunton & Williams law firm.
Earley serves on the executive committees of the Edison Electric Institute and the Nuclear Energy Institute and served on the board of the Electric Power Research Institute. He is also on the board at Ford Motor Company.
Earley earned a bachelor's degree in physics, a master's degree in engineering, and a law degree at the University of Notre Dame, where he serves on the advisory council of the College of Engineering. After graduating from Notre Dame, Earley went on to serve as an officer in the United States Navy nuclear submarine program, where he was qualified as a chief engineer officer.
His commitment to the community includes memberships on the boards of United Way Bay Area; The Exploratorium, a science, arts and human perception museum based in San Francisco; and the Bay Area Council. Earley was named 2015 Philanthropic CEO of the Year by the American Red Cross of the Bay Area. His community service was also recognized by readers of The Detroit News, and in 2003, he was selected as one of the several Michiganians of the Year.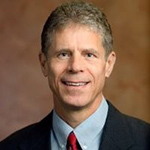 Mr. Mark Boling, CEO, 2CNRG
Mark K. Boling is the Founder and CEO of 2CNRG, dedicated to providing low-carbon energy solutions to the challenge of climate change that bring modern energy to billions of people worldwide.
Before founding 2CNRG, Boling was President of V+ Development Solutions, a division of Southwestern Energy Company, the fifth largest natural gas provider in the United States. The mission of V+ Development Solutions is to identify, develop and implement solutions to the challenges of unconventional resource development that strike an appropriate balance among the environmental, social and economic impacts of the Company's activities. Under Boling's leadership, Southwestern Energy made history as the first company in the industry to become "freshwater neutral" in its operations.
Boling has spent his entire career in the energy industry. Prior to joining Southwestern fifteen years ago, he was in private practice in Houston, Texas, specializing in oil and gas transactional work. Boling was a partner with the law firm of Fulbright & Jaworski L.L.P. where he practiced in the firm's Oil & Gas/Real Estate Section from 1982 to 1993. Boling lives in Houston and holds a Juris Doctorate degree from Southern Methodist University and a Bachelor of Science degree in Geology from DePauw University.
Boling is a frequent speaker on a variety of topics relating to unconventional oil and gas developments and hydraulic fracturing operations. He participated in the preparation of the Atlantic Council report titled "European Unconventional Gas Developments – Environmental Issues and Regulatory Challenges in the EU and the U.S." and he was appointed by Governor Andrew Cuomo to serve on the New York Advisory Panel on High-Volume Hydraulic Fracturing. Boling initiated and continues to lead the effort by Southwestern Energy Company to collaborate with the Environmental Defense Fund and other environmental NGOs to develop a Model Regulatory Framework for Hydraulic Fracturing Operations. The London Financial Times recently named Boling the U.S. Innovative Lawyer for 2012.
Boling is a member of the American (Environment, Energy and Resources and Business Law Sections), Arkansas (Natural Resources Law Section) and Texas (Oil, Gas & Mineral Law and Corporate Counsel Sections) Bar Associations.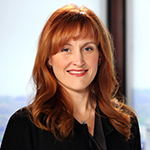 Ms. Heather Zichal
Heather Zichal is a senior fellow at the Atlantic Council's Global Energy Center. She is the former deputy assistant to President Obama for Energy and Climate Change.
As President Barack Obama's top White House adviser on energy and climate change, Zichal coordinated policy development and implementation on these issues across the administration. She helped to shape and execute many of the president's top energy and climate priorities, including establishing historic new fuel economy standards, reducing mercury pollution, and supporting clean energy deployment in the United States. Prior to joining the administration, Zichal served as a policy director to the Obama campaign, where she helped craft the 2008 energy platform.
She previously served as the legislative director to Senator John Kerry after managing energy and environmental issues in the 2004 presidential campaign. She has also served as legislative director for US Congressman Frank Pallone (D-NJ) and US Congressman Rush Holt (D-NJ).
During her time in the federal government, Zichal has been a strong and steady voice for policies that reduce United States' dependence on foreign oil, protect public health and environment, and address global climate change. Zichal grew up in Iowa and is a graduate of Rutgers University.
---
Session 2: The Role of the Private Sector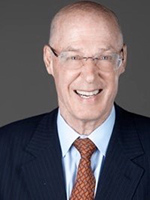 Mr. Hank Paulson, Former U.S. Secretary of the Treasury
Henry M. Paulson, Jr., is a businessman, China expert, conservationist and author. He is the founder and chairman of the Paulson Institute, and co-chairman of the Latin American Conservation Council of The Nature Conservancy.
Paulson served as the 74th Secretary of the Treasury under President George W. Bush, from July 2006 to January 2009. Prior to that, he had a thirty-two year career at Goldman Sachs, serving as chairman and chief executive officer beginning in 1999. Earlier in his career, he was a member of the White House Domestic Council as well as a staff assistant at the Pentagon.
Today, he serves as chairman of the Paulson Institute at the University of Chicago, which aims to advance sustainable economic growth, a cleaner environment and cross-border investments in the United States and China. A "think and do" tank founded in 2011, the Institute's work is comprised of programs, advocacy and research with partners around the globe.
A lifelong conservationist, Paulson was Chairman of The Nature Conservancy Board of Directors and, prior to that, founded and co-chaired the organization's Asia-Pacific Council. In 2011, he founded and continues to co-chair the Latin American Conservation Council, comprised of global business and political leaders. He also co-chaired the Risky Business Project from 2013-2017, a non-partisan initiative that quantified and publicized the economic risks of climate change in the United States.
In his best-selling book, On the Brink, Paulson describes his experiences as Treasury Secretary fending off the near-collapse of the U.S. economy during the Great Recession. His new book, Dealing with China, details his career working with scores of China's top political and business leaders and witnessing the evolution of China's state-controlled capitalism.
Paulson graduated from Dartmouth College in 1968 and received an M.B.A. from Harvard University in 1970. He and his wife, Wendy, have two children and four grandchildren.
Mr. Jeffrey Immelt, Chairman of the Board of General Electric
Jeff Immelt is the 9th Chairman of GE, a position he has held since September 7th, 2001. He served as CEO for 16 years, transforming GE into a simpler, stronger, and more focused digital industrial company. Immelt revamped the company's strategy, global footprint, workforce and culture, positioning GE for the future. During his tenure, industrial earnings doubled and GE returned $143B in dividends, more than in the cumulative history of the company.
Immelt was willing to disrupt GE reshaping the company's portfolio during the last decade, with bold moves such as the $260 billion sale of GE Capital assets, the acquisition of platforms in Life Sciences and Renewables, adding global energy leader Alstom, the combination of GE Oil & Gas with Baker Hughes, and the divestitures of legacy businesses like GE Appliances, NBC Universal and Plastics. He was the architect of the GE Store, leveraging GE's unique scale to drive growth. Under his leadership, GE re-established market leadership with technological innovation, grew a strong share position in essential industries, and built a backlog of $320 billion.

Immelt led several innovative transformations during his tenure. GE is the pre-eminent global company with more than 60% of its revenue coming from outside the U.S. Under his leadership, emerging market revenue quadrupled. GE became the first Digital Industrial building a strong digital platform in GE, establishing leadership in the Industrial Internet. GE is well positioned to lead the next revolution in productivity through additive manufacturing. GE has been a leader in important growth themes, like clean energy, through its ecomagination initiative. GE remains one of the top 10 most valuable brands in the world, and has consistently been viewed as the best company for developing leaders.
Immelt held several global leadership positions since joining GE in 1982, including roles in GE's Plastics, Appliances, and Healthcare businesses. In 1989, he became an Officer of the company and, in 2000, was appointed Chief Executive Officer. He has been named one of the "World's Best CEOs" three times by Barron's. Since he began serving as CEO, GE has been named "America's Most Admired Company" by Fortune magazine and one of "The World's Most Respected Companies" in polls by Barron's and the Financial Times. He has received fifteen honorary degrees and numerous awards for business leadership.
Under the Obama administration, Immelt chaired the President's Council on Jobs and Competitiveness. He is a member of the American Academy of Arts & Sciences. Immelt earned a B.A. in applied mathematics from Dartmouth College in 1978 and an M.B.A. from Harvard University in 1982. He and his wife have one daughter.
Ms. Anne Finucane, Vice Chairman, Bank of America
Anne M. Finucane is vice chairman at Bank of America and a member of the company's executive management team. She is responsible for the strategic positioning of Bank of America and leads the company's environmental, social and governance (ESG) efforts. As part of this, she focuses on the company's outreach to shareholders on social and governance issues, implementing innovative ways to deploy capital, such as the Catalytic Finance Initiative, and expanding on our environmental business opportunities in support of our responsible growth strategy. In addition, she oversees public policy, customer research and analytics, global marketing and communications.
Finucane chairs the global ESG Committee at Bank of America, which directs all of the company's ESG efforts. She stewards Bank of America's $125 billion environmental business initiative, including its $10 billion Catalytic Finance Initiative to mobilize market capital to deliver new investment into high-impact clean energy projects. She oversees the company's $1.2 billion Community Development Financial Institution portfolio and helps manage Bank of America's 10-year, $1.5 trillion community development lending and investing goal – the largest of its kind ever established by a U.S. financial institution. She also chairs the Bank of America Charitable Foundation, including its 10-year, $2 billion charitable giving goal.
Active in the community, Finucane serves on both corporate and nonprofit boards of directors including Carnegie Hall, the National September 11 Memorial & Museum, the American Ireland Fund, the John F. Kennedy Library Foundation, CVS Health, Brigham and Women's Hospital, Partners Healthcare, and Special Olympics. She serves on the U.S. State Department's Foreign Affairs Policy board and is a member of the Council on Foreign Relations.
Finucane has won numerous professional and public service accolades. Most recently, she was named to Fortune's Most Powerful Women List and AdWeek's 2016 Power List: Top 100 Leaders in Marketing, Media & Tech. In 2013, she received the New York Women in Communications Matrix Award and the International Women's Media Foundation Leadership Award. She was named 2013 Advertising Woman of the Year by Advertising Women of New York, and American Banker magazine annually names her one of the "25 Most Powerful Women in Banking."
---
Session 3: State, City and International Efforts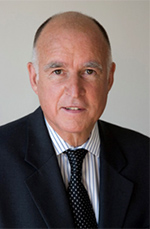 Mr. Jerry Brown, Governor of the State of California
Edmund G. Brown Jr. was born in San Francisco on April 7, 1938. He graduated from St. Ignatius High School in 1955 and entered Sacred Heart Novitiate, a Jesuit seminary. He later attended the University of California, Berkeley, graduating in 1961 before earning a J.D. at Yale Law School in 1964.
Brown was elected Trustee for the Los Angeles Community College District in 1969, Secretary of State in 1970 Governor in 1974 and 1978. As Governor, he helped create millions of jobs, strengthened environmental protections and promoted renewable energy. After his governorship, Brown lectured and traveled widely, practiced law, served as chairman of the state Democratic Party and ran for president.
In 1998, Brown was elected Mayor of Oakland and helped revitalize its downtown and reduce crime, while also founding two high-performing charter schools. Brown was elected California Attorney General in 2006 and worked to protect consumers, pursue mortgage fraud and real estate scams, champion workers' rights and crack down on violent crime.
Brown was elected to a third gubernatorial term in 2010 and to a historic fourth term in 2014. Since returning to the Governor's Office, Brown helped eliminate the state's multi-billion budget deficit, spearheading successful campaigns to provide billions in new funding for California's schools (Proposition 30) and establish a robust Rainy Day Fund to prepare for the next economic downturn (Proposition 2).
Under Brown, California has cut its unemployment rate in half, expanded health coverage to millions more Californians, and added more than 2 million new jobs, while enacting sweeping public safety, immigration, workers' compensation, water, pension and economic development reforms. California has also established nation-leading targets to protect the environment and fight climate change, and by 2030 the state will: reduce greenhouse gas emissions 40 percent below 1990 levels, generate half of its electricity from renewable sources, double the rate of energy efficiency savings in its buildings and reduce today's petroleum use in cars and trucks by up to 50 percent.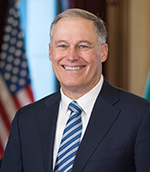 Mr. Jay Inslee, Governor of the State of Washington
Jay Inslee is a fifth-generation Washingtonian who grew up in the Seattle area. His father, Frank, was a high school teacher and coach. His mother worked as a sales clerk at Sears & Roebuck. Inslee worked his way through college and graduated from the University of Washington with a degree in economics before earning his law degree at Willamette University. He and his wife, Trudi, then moved to Selah where Inslee worked as a prosecutor and they raised their three sons.
Inslee first became involved in public service in 1985 when he and Trudi helped lead the effort to build a new public high school in Selah. Motivated to fight against proposed funding cuts for rural schools, he went on to represent the 14th Legislative District in the state House of Representatives. He continued serving communities in the Yakima Valley when he was elected to Congress in 1992. The Inslees later moved back to the Puget Sound area where Jay was elected to Congress in 1998, serving until 2012.
They are proud grandparents of three. Besides writing and illustrating books for his grandchildren and sketching scenes from around Washington, Inslee is an avid cyclist and charter member of Hoopaholics.
During his time in Congress, Inslee became known as a forward-thinking leader, especially on issues of clean energy and the environment. He co-wrote a book, "Apollo's Fire: Igniting America's Clean-Energy Economy," about the job-creating potential of the clean-tech industry. As governor, Inslee's top priority is growing Washington's innovative industries such as clean energy, IT and life sciences, and strengthening existing industries such as aerospace, agriculture, maritime and military. Since 2013, Washington has experienced a seven-year low in unemployment rates, record exports and notable growth in Washington's key industries.
To continue growing these industries, Inslee knows we must strengthen our schools so we can better equip our children to compete for these good-paying jobs. And we must bring a new culture of efficiency and performance to state government to more efficiently serve the people and businesses throughout Washington state. During his time as governor, some of his top accomplishments on climate change include:
Designing a path forward for state government to reduce carbon pollution and improve energy independence with Executive Order 14-04
Directing the Dept. of Ecology to develop a Clean Air Rule to cap carbon emissions to continue to reduce pollution in our state
Increasing the accessibility and affordability of electric vehicles
Working with West Coast leaders in the Pacific Coast Collaborative and with leaders around the world to reduce greenhouse gas emissions
Mr. Jim Kim, President of the World Bank
Jim Yong Kim is the 12th president of the World Bank Group. Soon after he assumed his position in July 2012, the organization established two goals to guide its work: to end extreme poverty by 2030 and to boost shared prosperity, focusing on the bottom 40 percent of the population in developing countries. In September 2016, the World Bank Group Board unanimously reappointed Kim to a second five-year term as president.
During his first term, the World Bank Group supported the development priorities of countries at levels never seen outside a financial crisis and, with its partners, achieved two successive, record replenishments of the World Bank Group's fund for the poorest. The institution also launched several innovative financial instruments, including facilities to address infrastructure needs, prevent pandemics and help the millions of people forcibly displaced from their homes by climate shocks, conflict, and violence.
Kim's career has revolved around health, education and delivering services to the poor. In 1987, he co-founded Partners In Health, a nonprofit medical organization that works in poor communities on four continents. He has received a MacArthur "genius" grant, was recognized as one of America's "25 Best Leaders" by U.S. News & World Report and was named one of TIME magazine's "100 Most Influential People in the World.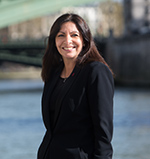 Ms. Anne Hidalgo, Mayor of Paris
Anne Hidalgo is the Mayor of Paris and the Chair of the C40 Cities Climate Leadership Group.
The first woman to be elected Mayor of Paris, Anne Hidalgo took office in April 2014. Her agenda is focused on social inclusion, sustainable development, solidarity, citizen participation and innovation, essential topics in building the Paris of tomorrow.
After co-hosting the Climate Summit for Local Leaders in December 2015 with Michael Bloomberg, the UN Secretary-General's Special Envoy for Cities and Climate Change, Hidalgo was recently elected as the new Chair of C40 Cities, a network of ninety cities committed to addressing climate change that together constitute over 650 million people and one quarter of the global economy.
Born in Spain, Hidalgo is the mother of three children and married to Jean-Marc Germain, a Member of Parliament. As a former Labor Inspector, she occupied several positions in national and international organizations before serving as the First Deputy Mayor of Paris from 2001-2014. In that role, Hidalgo was first in charge of gender equality and later in charge of urban planning and architecture.
Hidalgo holds a Master's degree in Labour law from the Labour and Social Security Institute of Paris.
---
Session 4: Bipartisan U.S. Leadership
Mr. James Baker, Former U.S. Secretary of State
James A. Baker, III, has served in senior government positions under three United States presidents. He served as the nation's 61st secretary of state from January 1989 through August 1992 under President George H.W. Bush. During his tenure at the State Department, Baker traveled to 90 foreign countries as the United States confronted the unprecedented challenges and opportunities of the post–Cold War era. Baker's reflections on those years of revolution, war and peace — "The Politics of Diplomacy" — was published in 1995.
Baker served as the 67th secretary of the treasury from 1985 to 1988 under President Ronald Reagan. As treasury secretary, he was also chairman of the President's Economic Policy Council. From 1981 to 1985, he served as White House chief of staff to President Reagan. Baker's record of public service began in 1975 as under secretary of commerce to President Gerald Ford. It concluded with his service as White House chief of staff and senior counselor to President Bush from August 1992 to January 1993.
Long active in American presidential politics, Baker led presidential campaigns for Presidents Ford, Reagan and Bush over the course of five consecutive presidential elections from 1976 to 1992.
A native Houstonian, Baker graduated from Princeton University in 1952. After two years of active duty as a lieutenant in the United States Marine Corps, he entered The University of Texas School of Law at Austin. He received his J.D. with honors in 1957 and practiced law with the Houston firm of Andrews and Kurth from 1957 to 1975.
Baker received the Presidential Medal of Freedom in 1991 and has been the recipient of many other awards for distinguished public service, including Princeton University's Woodrow Wilson Award, the American Institute for Public Service's Jefferson Award, Harvard University's John F. Kennedy School of Government Award, The Hans J. Morgenthau Award, The George F. Kennan Award, the Department of the Treasury's Alexander Hamilton Award, the Department of State's Distinguished Service Award and numerous honorary academic degrees.
Baker is presently a senior partner in the law firm of Baker Botts. He is the honorary chairman of the James A. Baker III Institute for Public Policy at Rice University and serves on the board of the Howard Hughes Medical Institute. From 1997 to 2004, Baker served as the personal envoy of United Nations Secretary-General Kofi Annan to seek a political solution to the conflict over Western Sahara. In 2003, Baker was appointed special presidential envoy for President George W. Bush on the issue of Iraqi debt. In 2005, he was co-chair, with former President Jimmy Carter, of the Federal Commission on Election Reform. Since March 2006, Baker and former U.S. Congressman Lee H. Hamilton have served as the co-chairs of the Iraq Study Group, a bipartisan blue-ribbon panel examining a forward-looking approach to Iraq.
Baker was born in Houston, Texas, in 1930. He and his wife, the former Susan Garrett, currently reside in Houston and have eight children and 17 grandchildren.
---
Closing Plenary: Citizen Engagement & Activism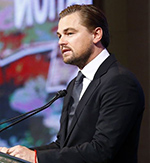 Mr. Leonardo DiCaprio, United Nations Messenger of Peace for Climate
Academy Award-winning actor and activist Leonardo DiCaprio is well known for his dedication to the environment on a global scale. As Chairman of the Leonardo DiCaprio Foundation (LDF), he works to protect biodiversity, implement ocean and forest conservation and educate the world about climate change.
Born in Hollywood, California, DiCaprio started acting at the age of 14. His breakthrough feature film role came in Michael Caton-Jones' 1993 screen adaptation of Tobias Wolff's autobiographical drama "This Boy's Life." That same year, he co-starred in Lasse Hallström's "What's Eating Gilbert Grape," earning his first Oscar and Golden Globe nominations. DiCaprio earned an Oscar nomination in 2007 for his performance in Edward Zwick's drama "Blood Diamond," also receiving Golden Globe, Critics' Choice and Screen Actors Guild (SAG) Award nominations for his work in the film.
In addition to his acting work, he has produced numerous environmentally themed creative projects and documentaries to increase awareness and ignite change. DiCaprio launched his own production company, Appian Way. Under the Appian Way banner, he wrote, produced and narrated the acclaimed environmentally themed documentary "The 11th Hour." Most recently, he starred in 'Before the Flood', a riveting film produced by National Geographic in which he interviews individuals from every facet of society in both developing and developed nations who provide unique, impassioned and pragmatic views on what must be done today and in the future to prevent catastrophic disruption of life on our planet. In September 2014, DiCaprio was designated as a United Nations Messenger of Peace with a specific focus on climate change. That same month, DiCaprio was honored with the Clinton Global Citizen Award, participated in history's largest climate march in New York City and powerfully addressed the UN Summit. In January 2016, DiCaprio was awarded a Crystal Award by the World Economic Forum in Davos for his work to bring global attention to the urgent need to address climate change. Leonardo also serves on the boards of World Wildlife Fund, Natural Resources Defense Council, National Geographic's Pristine Seas, the funders' collaborative Oceans 5, and International Fund for Animal Welfare.