The Jackson Institute draws faculty from throughout the entire University community.
Nathaniel Raymond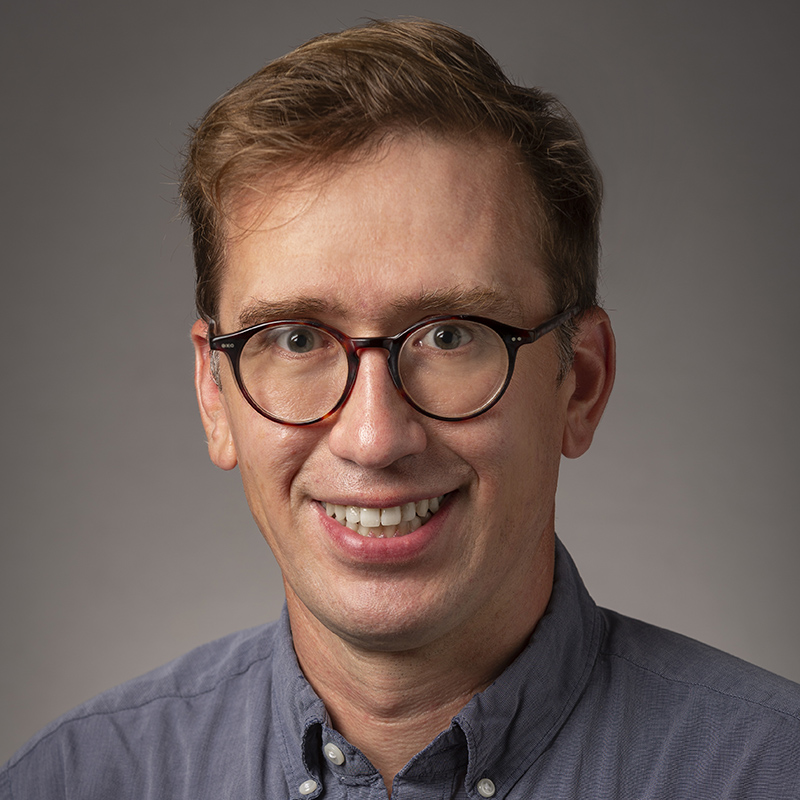 Lecturer
Nathaniel Raymond's research interests have focused on the human rights and human security implications of information communication technologies (ICTs) for vulnerable populations, particularly in the context of armed conflict. Previously, he was the founding Director of the Signal Program on Human Security and Technology at the Harvard Humanitarian Initiative (HHI) of the Harvard T.H. Chan School of Public Health from 2012 – 2018. From 2010 to 2012, he was Director of Operations for the George Clooney-founded Satellite Sentinel Project at HHI, which utilized high resolution satellite imagery to detect and document attacks on civilians in Sudan and South Sudan. Raymond was Director of the Campaign Against Torture at Physicians for Human Rights from 2008 – 2010, leading investigations into the role of US health professionals in the Bush Administration's "enhanced" interrogation program.
He previously was a humanitarian aid worker with Oxfam America, serving in the field in Ethiopia, Afghanistan, Sri Lanka, and the US Gulf Coast in the aftermath of Hurricane Katrina. 
Raymond sat down for a Q&A with us in Fall 2018.
Read Full Bio
It's your first year here at Jackson—what have you been enjoying most about the Institute so far?
What I am enjoying most so far—without a doubt—is the students. All institutions claim, understandably, that THEIR students are uniquely excellent, but the diversity of backgrounds, interests, and real world experiences present at Jackson are unlike any group of students I've encountered before. Each one has a palpable hunger to immediately translate the academic work they are doing at Jackson into a tangible impact on international problems as soon as humanly possible. The sense of urgency and the demand for applied learning that these students share in common forces us, the instructors, to up our game in the classroom everyday. Rising to the example set by the students at Jackson is the best sort of challenge any teacher can ever hope to have.
Can you tell us a bit about your work relating to the use of technology in humanitarian aid and human rights protection?
I consider myself, first and foremost, an intentional humanitarian aid worker/human rights investigator who became an accidental technologist/data protection specialist. My past work over nearly eight years at the Harvard Humanitarian Initiative was a direct result of the trends I was seeing in the field as a practitioner; mainly an increasing reliance on information communication technologies (or "ICTs") to assess and assist disaster-affected populations without empirical evidence or ethical frameworks to guide these activities. While ICTs provide new ways for humanitarian responders and human rights organizations to try and help people in need, these technologies can create new ethical and operational risks, as well as mutate, multiply, and magnify pre-existing ones. My research centers on this one question: What duty of care do those who use these technologies ostensibly for good have to protect the rights and wellbeing of the populations that they seek to serve? The answers to this question, not surprisingly, has less and less to do with tech and more and more relate to translating human rights and humanitarian law and standards into context of the Digital Age. Additionally, I do a lot of thinking about how the specific types of ICT-generated data—particularly demographically identifiable data and action-based information—are changing how complex disasters organically occur and unfold in new ways. This work, while often involving a lot of theory and concepts from data science, is fundamentally about how can we better protect vulnerable populations from cyber warfare, misinformation, and digital tracking and targeting by bad actors.
While at Oxfam, you served in many different regions internationally—how did these experiences shape your interests and career path?
Everything I do now is a direct result of my experiences working for Oxfam America, particularly my experiences on the Gulf Coast of the United States after Katrina and on the Horn of Africa. Serving in places like Afghanistan, Sri Lanka, and Ethiopia, I had a front row seat to how the rise of the Digital Revolution was creating new vulnerabilities and exacerbating longstanding inequalities amongst marginalized communities. After Katrina, I witnessed firsthand in Biloxi, Mississippi how the digital disparities in cellphone access, particularly amongst African American neighborhoods, may have affected the quality, speed, and equity of the disaster response in at least the first phase of operations. In short, these experiences taught me that information is a form of critical humanitarian assistance equal to traditional humanitarian aid, such as food, water, shelter, and medicine. This lesson changed my life and my career path forever. It taught me that data is people.
Can you tell us about the class you're teaching this semester, Humanitarian Aid from Dunant to Today: Understanding the Origins of the Modern Humanitarian System?
I designed this course to be the class I wish I had been able to take as a young humanitarian aid worker. It really has two components to it: Each session we look at historical case studies from pivotal moments in the development of the current international humanitarian architecture, including the founding of the International Committee of the Red Cross, the Rwanda Genocide and its aftermath, and the 2004 South Asian Tsunami. At the same time, however, every student is tracking a specific crisis context unfolding now, such as the Syrian Civil War, the Lake Chad Basin Emergency, or the response to Hurricane Maria in Puerto Rico, and they share their monitoring with the class every week. This approach helps students see cross-cutting themes and challenges that have occurred and reoccurred over decades of humanitarian assistance through simultaneously historical and contemporaneous lenses. It also forces them to get very comfortable at briefing their colleagues quickly and effectively about large amounts of complex information, which is a critical skill for all global affairs professionals to have.
What advice would you give to students interested in pursuing humanitarian and human rights-related careers?
The main piece of advice that I wish someone had given me is that field experience AND classroom training matter equally. Yes, it is critically important that any aspiring humanitarian professional gets an opportunity to work operationally in a disaster response context. However, getting formal education in core quantitative skills, such as stats, micro economics, geospatial analysis, and/or epidemiology, is equally essential. Successful humanitarian and human rights practitioners in the 21st century must have an amalgam of hands-on-experience and academic grounding to work in an increasingly technically complex profession.