Jackson graduates are selected for exceptional positions in careers that span sectors.
Aggregate Data for 2017-2022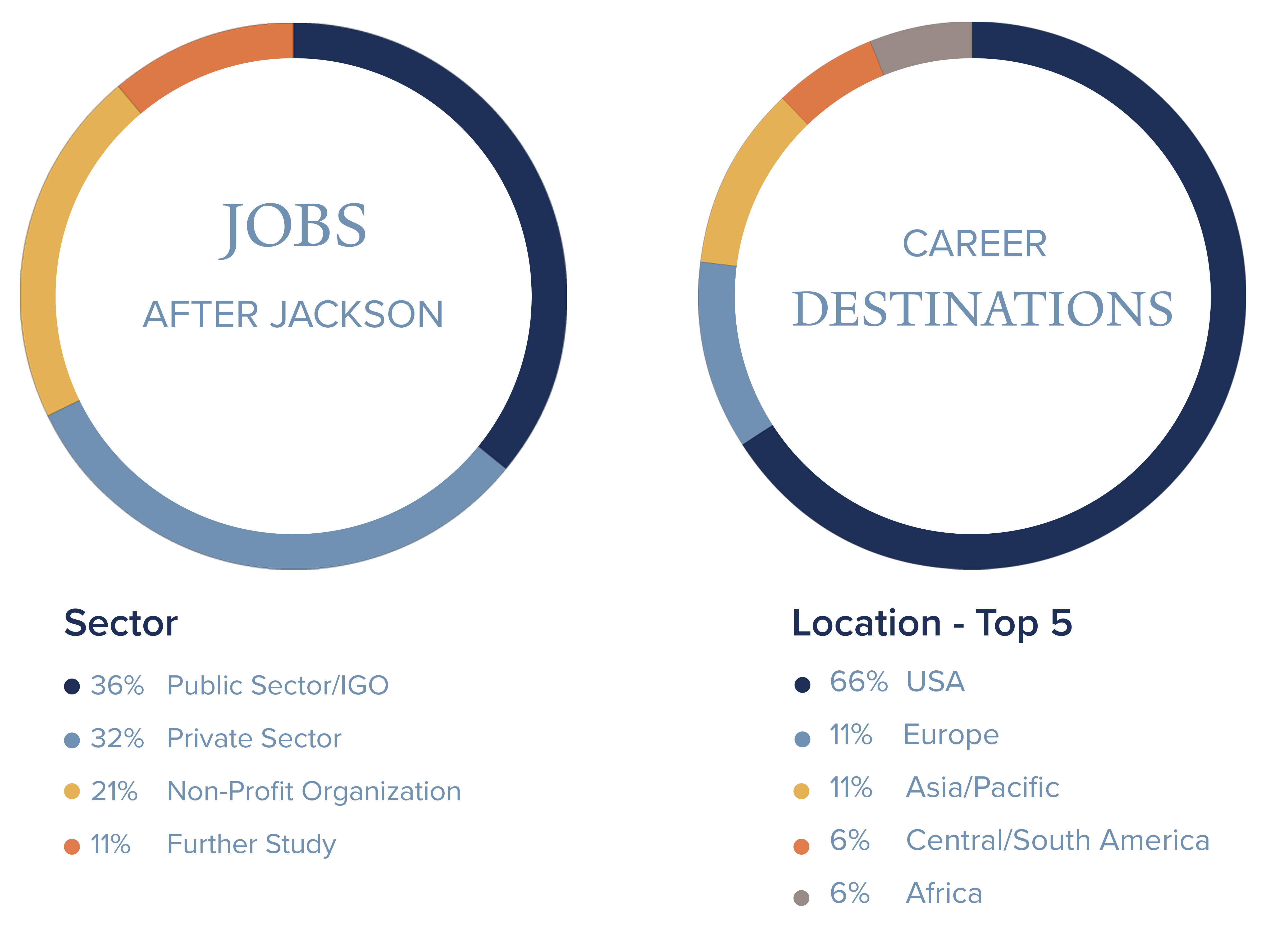 Jackson's May 2022 master's program graduates are making an impact across the globe. Their positions include: Associate Expert with the UN Counter-Terrorism Committee; Presidential Management Fellow in the Office of Policy at the Department of Energy; Information Officer at USAID's Bureau of Humanitarian Affairs; Senior Policy Associate with Innovations for Poverty Action; Foreign Service Officer with the US State Department, and Fellow at NATO in Brussels. Others have gone into threat analysis with Microsoft, Google, and Graphika. Joint School of Management alumni are working for Goldman Sachs and McKinsey, and one is a Climate Tech Investment Associate with CT Innovations. A joint Law School alum is a trial attorney at the US Department of Justice. In addition, five Jackson alumni were selected as Presidential Management Fellow finalists, another is a McCain Fellow and an alum is a National Security Fellow working for a US Senator.
Across the spectrum of careers that Jackson alumni pursue, the personalized and interdisciplinary nature of the Jackson experience prepares them to excel.