Mentorship and Candidate Referrals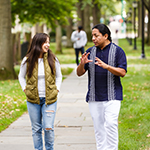 If you are interested in serving as a career mentor for current students or giving a job talk on campus, please see the Career section of our website.
Do you know a high-potential individual who is considering graduate school? Provide your input on candidates you think might be a good fit for Jackson using our Candidate Referral Form. Students whom you refer will be added to our graduate admissions email list and will receive information about our recruitment events and other Jackson programs that are open to prospective students.
Giving with a Global Reach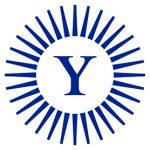 Leadership on a global stage requires character, intellect, and a commitment to dialogue. Donors to the Jackson School of Global Affairs support the education of such leaders, within a community of outstanding faculty members, distinguished practitioners, and other talented students from around the world.