Conversation with Iván Duque, former president of Colombia (2018-2022)
Wednesday, September 13, 2023 12:00 PM - 1:30 PM
Location: Horchow Hall
Cost: Free but register in advance
103 (GM Room)
55 Hillhouse Avenue
New Haven CT 06511
Description:
Please note that registration is full. Registered attendees should bring their ticket & Yale ID to the door.
The Jackson School of Global Affairs will host a conversation with Iván Duque, former president of the Republic of Colombia.
In his remarks, Duque will discuss democratization and other challenges in the Americas, such as environmental, governance and socio-economic recovery after the pandemic. He will also touch on his own leadership achievements and challenges as president of Colombia, such as the Venezuelan migrant and refugee crisis, the implementation of the Peace Accords, the response to the Covid-19 pandemic, the protection of the Amazon, and the fight against drug trafficking
When he was elected in 2018 at the age of 41, Duque was the youngest president in Colombia's history. He is currently a Distinguished Fellow at the Woodrow Wilson Center, the World Resources Institute and the Bezos Earth Fund, a Transformational Distinguished Fellow at Oxford University, a Leadership Fellow at FIU, , Ambassador for the World Coalition for Nature, Africa Carbon Markets Initiative (ACMI) Steering Committee member, Conservation International Board Member, Science Based Targets Initiative (SBTi) Board Member and McKinsey Sustainability Advisory Council member.
He is a global expert in security affairs, sustainability, conservation, green finance, and energy transition. Duque led the effort toward environmental protection in the region, especially in the Amazon.
Co-sponsors include the Yale International Leadership Center (ILC), the Yale MacMillan Center's Council on Latin American and Iberian Studies (CLAIS), and the Jackson Latin America and the Caribbean student organization.
Open To:
Faculty, General Public, Graduate and Professional, Staff, Students, Undergraduate
Categories:
Jackson, Law, Politics and Society, Talks and Lectures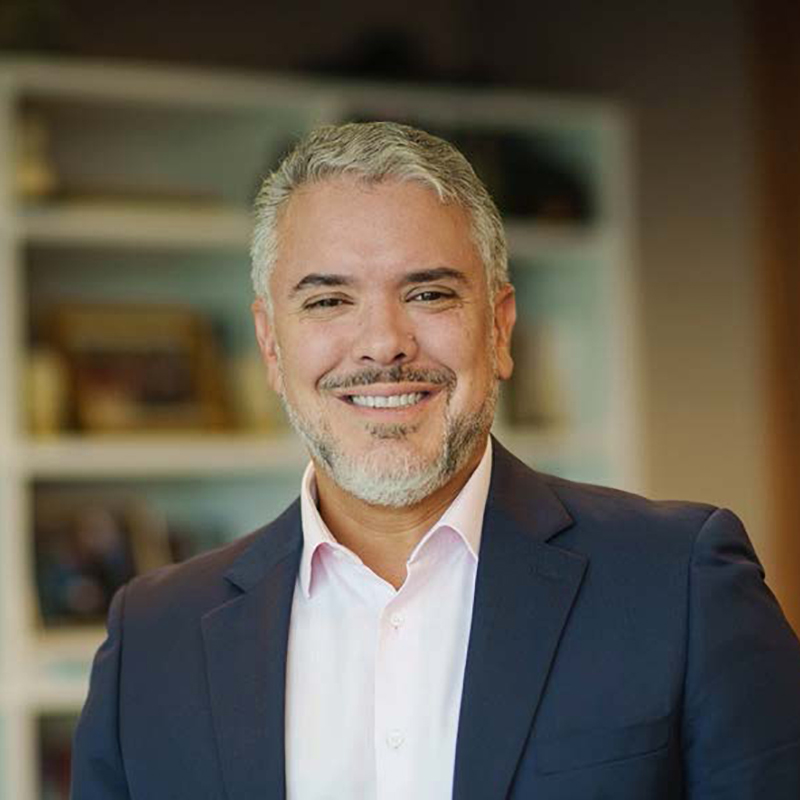 Contact:
Jackson School of Global Affairs
Phone: 203-432-6253
Email:
jackson.school@yale.edu
Link:
http://jackson.yale.edu