Reading Ukraine: New Ukrainian Books Presentation Series- Volodymyr Rafeyenko & Marci Shore
Friday, October 28, 2022 5:00 PM - 6:30 PM
Location: Horchow Hall
Cost: Free
103 (GM Room)
55 Hillhouse Avenue
New Haven CT 06511
Description:
The European Studies Council at the Yale MacMillan Center presents Reading Ukraine: New Ukrainian Books Presentation Series.
In Conversation with Volodymyr Rafeyenko, author, and Professor Marci Shore on 'Mondegreen: Songs about Death and Love'
In person: Horchow Hall, GM Room, 55 Hillhouse Ave.
Virtual Registration/Zoom Link: https://bit.ly/YaleUkraineBooks10-28
Co-Sponsored by: International Security Studies | Russian, East European & Eurasian Studies Program | Ukrainian House | Department of Slavic Languages and Literatures | Yale Translation Initiative
A mondegreen is something that is heard improperly by someone who then clings to that misinterpretation as fact. Fittingly, Volodymyr Rafeyenko's novel 'Mondegreen: Songs about Death and Love' explores the ways that memory and language construct our identity, and how we hold on to it no matter what. The novel tells the story of Haba Habinsky, a refugee from Ukraine's Donbas region, who has escaped to the capital city of Kyiv at the onset of the Ukrainian-Russian war. His physical dislocation—and his subsequent willful adoption of the Ukrainian language—place the protagonist in a state of disorientation during which he is forced to challenge his convictions. Written in a beautiful, experimental style, the novel shows how people—and cities—are capable of radical transformation and how this, in turn, affects their interpersonal relations and cultural identification. Taking on crucial topics stirred by Russian aggression that began in 2014, the novel stands out for the innovative and probing manner in which it dissects them, while providing a fresh Donbas perspective on Ukrainian identity. Translated and introduced by Mark Andryczyk
Bio: Volodymyr Rafeyenko, award-winning Ukrainian writer, poet, translator, literary and film critic. Having graduated from the Donetsk University with a degree in Russian philology and culture studies, he wrote and published entirely in Russian. Following the outbreak of the Russian aggression in Ukraine's east, Rafeyenko left Donetsk and moved to a town near Kyiv where he wrote Mondegreen: Songs about Death and Love, his first novel in the Ukrainian language, which was shortlisted for the Taras Shevchenko National Prize, Ukraine's highest award in arts and culture. Among other recognitions, he is the winner of the Volodymyr Korolenko Prize for the novel Brief Farewell Book (1999) and the Visegrad Eastern Partnership Literary Award for the novel The Length of Days (2017).
Open To:
General Public
Categories:
Arts and Humanities, Cultural and International, Europeanstudies, International Security Studies, Law, Politics and Society, Talks and Lectures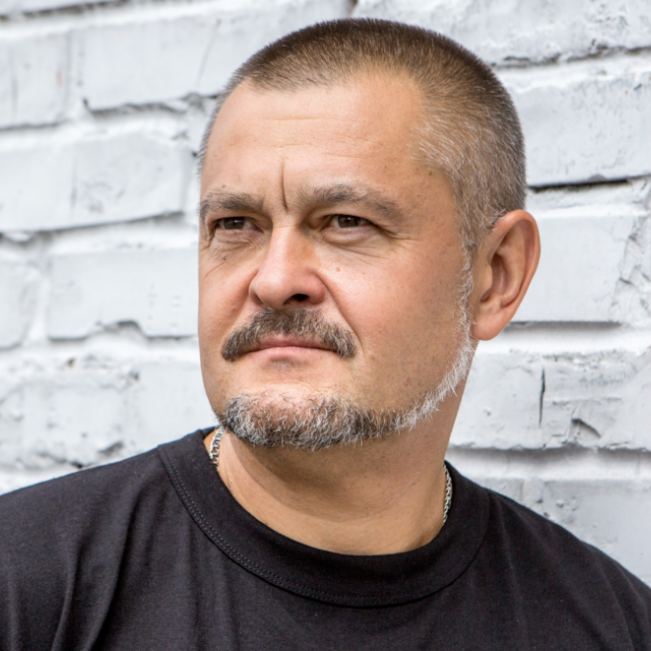 Speaker/Performer:
Volodymyr Rafeyenko, award-winning Ukrainian writer, poet, translator, literary and film critic
Contact:
European Studies Council
Email:
european.studies@yale.edu
Link:
http://europeanstudies.macmillan.yale.edu/