We are pleased to announce the 2023-2024 Jackson School Senior Fellows.
Senior Fellows are leading practitioners in various fields of international affairs who spend a year or semester at Yale teaching courses and mentoring students. This year's group includes eight newcomers and 12 returning Fellows.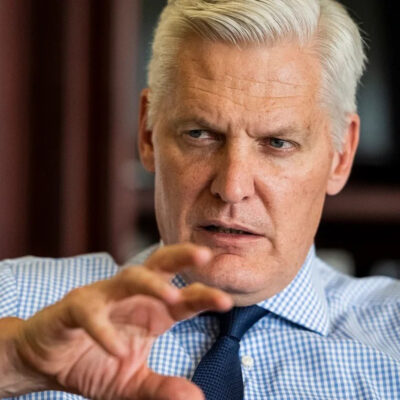 André de Ruyter
André de Ruyter is the former chief executive officer at Eskom, South Africa's state-owned electricity company. A seasoned executive with a career spanning 34 years, de Ruyter has experience both in South Africa and internationally in various portfolios in the energy business, including the management of coal, oil, chemical and gas businesses, the marketing of export coal to international utilities and managing operations of mega coal and gas conversion plants, including electricity generation and manufacturing. While at Eskom, de Ruyter focused on decarbonizing the company's generation fleet, and reducing water consumption and environmental impact. A strong believer in the importance of good business ethics and strong governance, he has written a best-selling memoir about his time at Eskom, coming out strongly against corruption, malfeasance and poor policy choices and integration.