Jackson Senior Fellows bring a fresh and on-the-ground perspective to their teaching and assist our students with networking opportunities.  
Robert Ford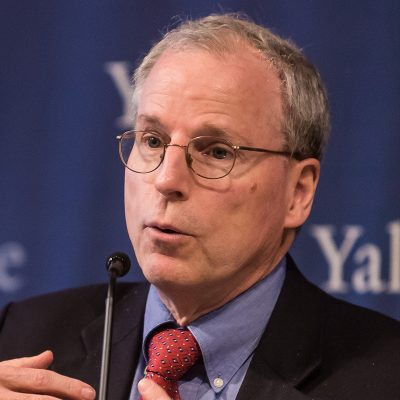 Kissinger Senior Fellow
Robert Ford joined the Jackson Institute as a Senior Fellow in 2016. After a 30-year career with the Peace Corps and the U.S. Department of State, Ford is now a senior fellow at the Middle East Institute in Washington, where he writes and speaks about Syria, Iraq and North Africa. He was the U.S. Ambassador to Syria 2011-2014, receiving wide recognition for his work defending Syrians' human rights in the face of the Bashar Asad regime's repression.  
Ford recently sat down for a Q&A with us.
Read Full Bio
What's one piece of advice you would give to our MA students who are considering careers in diplomacy and the Foreign Service?
The work can be absolutely fascinating and important, and the travel can be fun.  However, these are jobs dedicated to public service, they will sometimes require personal and family sacrifice, and they involve working as part of teams in a bureaucracy which requires compromise and patience. The Foreign Service is also very competitive, so it can't be a student's only job game plan - there has to be at least one plan B. 
Did you always envision a career with the State Department or did you first pursue other career ambitions after college?
I thought about trying to get into the Foreign Service, but I wasn't sure I would like living overseas.  I therefore did the Peace Corps in Morocco to try living overseas and to learn Arabic well.  The Peace Corps was a fabulous experience on all counts - the challenges were energizing, Morocco was fascinating, and it was possible to learn to speak Arabic well.  (Some Moroccans would ask me if I was a Berber - they couldn't quite place my accent.)  When I went back to finish my MA at the Johns Hopkins School of Advanced International Studies I knew I wanted to get into the Foreign Service.
Tell us more about what students can expect from your Spring 2016 class, GLBL 685 "Arab Spring and New Revolution?"
I want class participants to get a better sense of underlying factors that drive Arab politics, such as the role of the countries' military/security apparatus, political Islam, the development of jihadi movements which is not the same thing as political Islam, the Sunni-Shia competition and even how climate change will affect the Arab World's politics.  By watching videos, I want to stimulate discussions about the interactions among people that we see and the responses political and religious figures try to generate when they speak.  If you think FDR, John Kennedy or Ronald Reagan were good speakers, let's take a look at Gamal Abdel Nasser in Egypt or Ali Benhadj in Algeria.
There is a massive refugee & humanitarian crisis resulting from the situation in Syria and other conflict zones in the Middle East. How do you see this crisis impacting future policy on immigration & open borders [for example, the Schengen Agreement] in Europe?
The crisis will bring long-lasting change. The president of the European Council said at the end of last year that the rush of refugees and migrants threatens to bring down the Schengen agreement, and Sweden just imposed border controls for the first time in many years.  The fighting in Syria is not diminishing and there will be more refugees from there.  Limited opportunities in Africa will drive more people to boats from countries like Algeria and Libya.  The crush of people is more likely to get worse rather than better even as Europeans worry more about security.  As a result, the EU will face pressure from within to close its internal open borders, and will confront an ever growing demand for resources to help countries like Greece and Italy even when Scandinavian countries and Germany themselves feel tightly pressed.  The EU will be challenged as never before.  Even here in the U.S. there is a sharp, new debate about immigration that touches directly on our core values as a nation.  Think about the meaning and the symbolism of the Statue of Liberty.
We know you're a big Baltimore Orioles fan. What other personal interests/hobbies do you have?
After the rush of working in Washington and foreign capitals, living in a small town now gives my wife and me time to enjoy smaller things and to reflect.  We don't own a television.  Instead, I love to read, especially books about current events, history, economics, and fiction by authors like Richard Russo and Richard Ford.  I was delighted to be asked to join the Board of Directors of the library of our hometown in upstate Vermont, and I volunteer a few nights weekly at the homeless persons' shelter there. My wife and I love to hike in the White Mountains in New Hampshire and Maine, and in the Green Mountains of Vermont.
Rosemary DiCarlo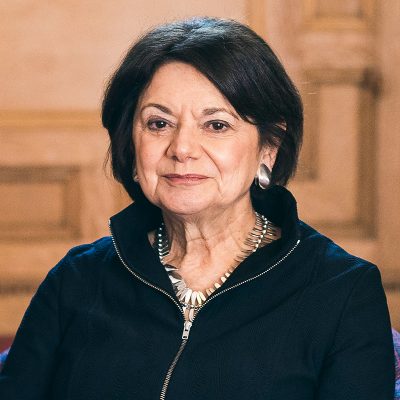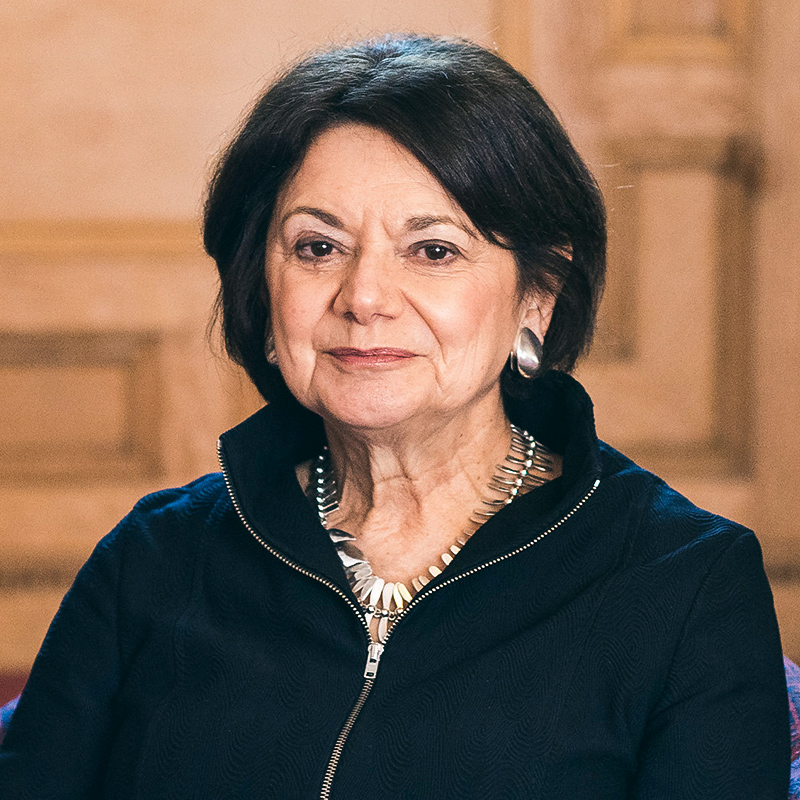 Senior Fellow
Ambassador Rosemary DiCarlo joined the Jackson Institute as a Senior Fellow in 2015. Following a 30-year career with the U.S. Department of State, Amb. DiCarlo is now president of the National Committee on American Foreign Policy, a nonprofit organization that conducts educational programs and Track II diplomatic initiatives regarding security challenges facing the United States. 
Shortly after the 2016 presidential election, Amb. DiCarlo sat down for a Q&A with us:
Read Full Bio
What's one piece of advice you would give to our MA students who are considering careers in diplomacy and the Foreign Service?
If you want to be a good diplomat, it is important to be widely read in history, understand the philosophical foundations of the current state system, speak at least one foreign language and have empathy for other cultures. I would advise students to focus on areas where they have the keenest interest and something to contribute. They will excel if they're doing something they like.
Did you always envision a career with the State Department or did you first pursue other career ambitions after completing your studies?
At first I thought I would be an academic. I was a very good student and good at learning foreign languages. I loved literature and focused on Slavic languages. But my experiences traveling abroad--first in Moscow as an exchange student and then researching a dissertation in Paris -- made me realize I wanted to pursue a career that involved engaging with foreign cultures and contributing to foreign policy. My first real job was at UNESCO in Paris, and from there I went to the State Department, where I served for 30 years.
Tell us more about your Fall 2016 course, GLBL 695, "Multilateral Institutions in the 21st Century"?
This seminar addresses the basic principles by which the international community has been governed (concepts of sovereignty, self-determination and legitimate use of force) since the end of the Second World War. It looks at the laws, norms and practices that were developed to meet the threats of the post-war era. In many ways these underlying principles have been challenged or reinterpreted today. Sovereignty, for example, means responsibilities as well as rights for many nations. And there are new security challenges -- internal rather than cross-border conflicts, terrorism, climate change, proliferation of weapons of mass destruction and cyber-attacks -- which are different. My class is designed to provoke thought about those threats and to address whether we have the institutions and structures in place to meet these challenges.
What's the biggest foreign policy challenge for the next U.S. president?
There are many, but the most immediate challenge is the proliferation of weapons of mass destruction, particularly in regard to North Korea. The next president must also consider our partnerships, with European allies and others, and ensure they are stable and solid. And the president will have to work with China and others to ensure that China's rise is compatible with our national interests.