Addressing Global Inequality with Technology
Maya Saint Germain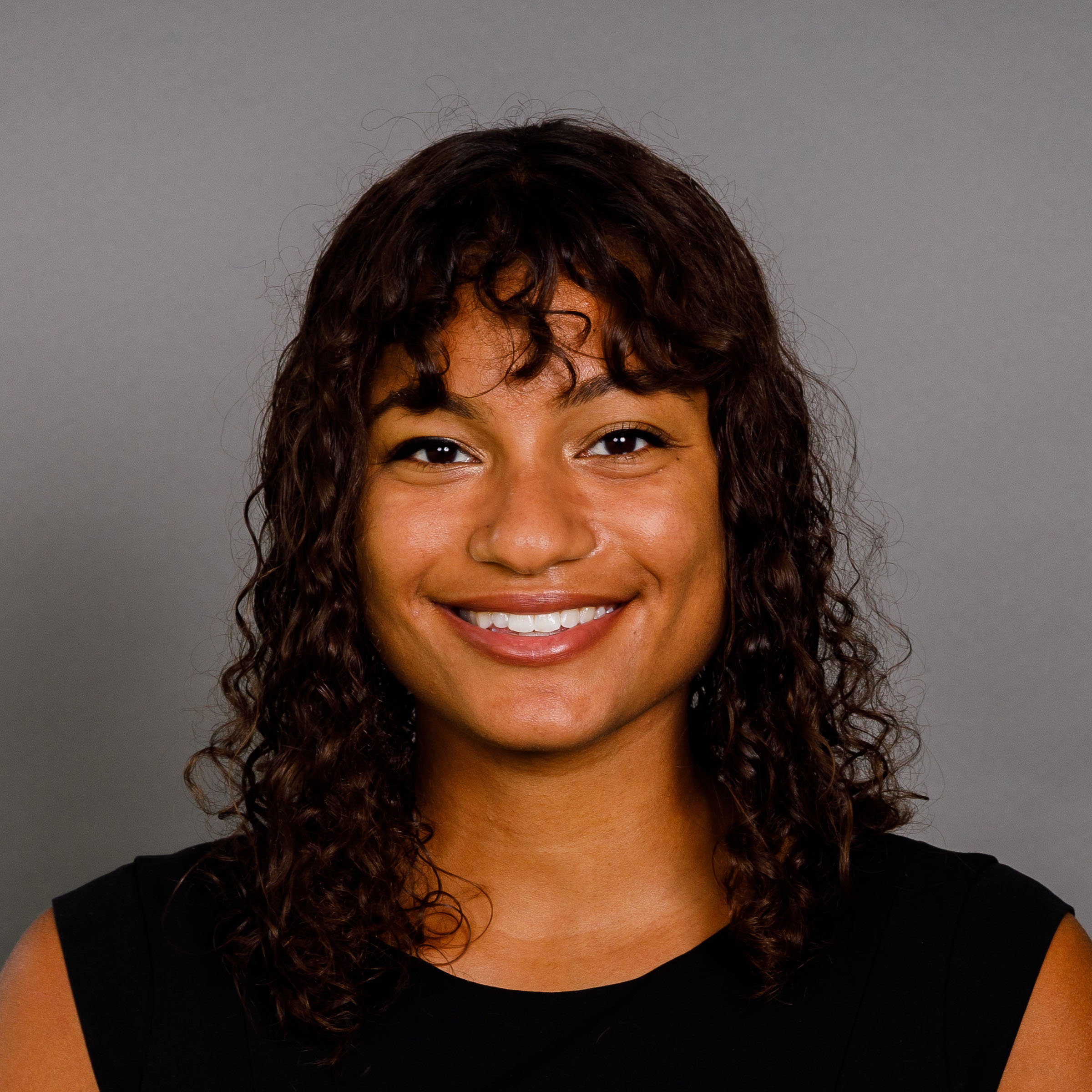 MIS Manager, Supply Chain Management
Maya Saint Germain MA '22 is a manager of supply chain management information systems for Palladium, a global impact firm that works with governments, businesses, and investors to solve pressing challenges. She is a champion for diversity, equity, and inclusion and led efforts to strengthen DEI initiatives at the Jackson School and other public policy graduate programs, as well as within the U.S. Department of Agriculture. While at Jackson, Maya interned with the U.S. Mission to the UN Agencies in Rome, where she strengthened her knowledge of food systems, diplomacy, and multilateral policy solutions.
Before Jackson, Maya graduated from Boston University in 2016 with a BS in computer engineering. During her undergraduate studies, she engaged in biomedical engineering research in Tanzania, which sparked her interest in global development. After working in health-tech for two years, she served as a maternal and child health educator with the Peace Corps in Rwanda from 2018 to 2020. While there, she targeted malnutrition through education campaigns, latrine-building, early childhood growth monitoring, and income generating projects such as soap-making and animal husbandry.
Read Full Bio
How has your background in engineering and technology helped you in your career?
I've always been excited by the immense potential of technology and innovation to improve lives and address global inequality. I use my engineering expertise in my current role at Palladium, a global impact firm, to manage a supply chain logistics management information system. The team I am a part of champions a digital platform that makes the global health supply chain more efficient so we can get life-saving health commodities in the hands of people who need it most. Though my current role is closely related to my engineering background, I have leveraged my analytical thinking in every position I've occupied throughout my career. The skills I cultivated as an engineer have helped me to communicate technical information to non-technical audiences and break down and solve complex problems.
How did your experience with the Peace Corps in Rwanda impact your decision to attend Jackson?
I learned about Jackson through the Peace Corps Coverdell Fellowship. After arriving in Rwanda, eager for my service as a maternal and child health educator with the Peace Corps, I was quickly humbled – I realized I had a lot to learn if I wanted to be an effective development practitioner. I didn't know whether I believed in the conventional model of development or what it meant to be an American working abroad. I wanted to build genuine relationships and do good work — and I think I did — but I was also cognizant of my position and privilege. I wanted to promote sustainable solutions and local ownership. I remember wondering whether pursuing my graduate studies might be a good next step for me and when I learned about Jackson, I immediately knew it was the right program for me. I felt I could find some of the answers I was looking for, or at least learn to ask better questions.
You were a strong advocate for DEI initiatives at Jackson and have continued that work in your professional career. Why is it so important to focus on diversity and inclusion in these spaces?
I see diversity, equity, and inclusion as foundational to Jackson's mission of building a better future. It's one thing to say that we challenge global inequality in our professional practice and another to embody that at an institutional level. I was part of a student-led movement that initiated the inception of Jackson's DEI Council, I served as a graduate student representative on the council, and I advocated for DEI efforts throughout my time at Jackson. At Palladium, I lead our Americas region Working Group on Racism, which aims to improve racial and ethnic equity at the company. I will continue to champion DEI throughout my career because the culture we cultivate matters. Everyone should have an equal say in building our shared future.
What advice would you give to current or prospective Jackson students?
You are responsible for your own learning. Your perspective is one that only you can bring to the table, and your path is yours alone. Don't underestimate how much others are learning from you. Be flexible, patient and give yourself grace. Learning is uncomfortable, and no one has all the answers. Get involved in New Haven — and walk up East Rock regularly!