The Jackson Institute provides generous funding for the required M.P.P. summer experience. Students pursue internships and research opportunities all over the globe.
At Jackson, our M.P.P. students further their academic and professional goals by engaging in an immersive summer experience. Taking place during the summer between the first and second year, this required experience gives students the opportunity to intern, conduct research and/or take language courses (with permission).
The diversity of experiences our students take advantage of over the summer is reflective of their wide range of global affairs interests. They travel all over the globe, from Beijing to DC.
Jackson M.P.P. students can receive up to $5,000 in summer funding. Yale also offers grants and fellowships that most students apply to in February each year to fund their summer experience. This funding allows students the flexibility to think creatively about how to spend their summer months.
In Their Words
Krista Mangiardi, Class of 2021
"My internship at the U.S. Department of Labor was facilitated through the Rosenthal Fellowship program. The experience allowed me to directly apply skills I acquired during my first year at Jackson, such as policy memo writing and Chinese language. The Jackson career development office also gave me the tools and confidence to network with colleagues so that I could best learn from them about how to grow as a young professional and how to seek a government position in the future. It was a wonderful experience that helped me better envision what life after Jackson could look like!"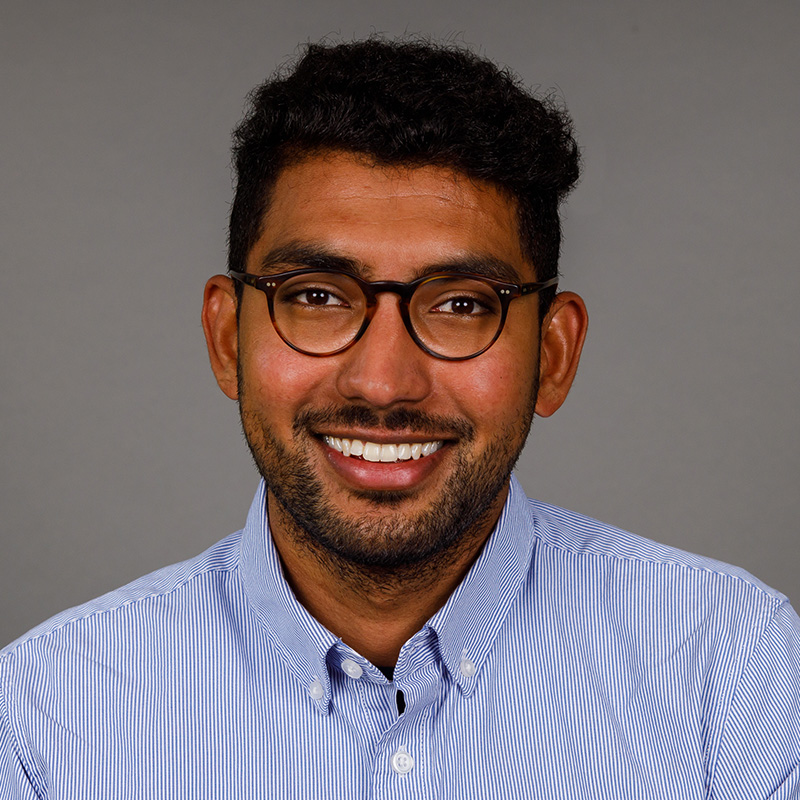 Faraz Salahuddin, Class of 2021
"My graduate summer was spent working with the Health, Nutrition, and Population team at the World Bank on health system strengthening projects in Nepal and in Pakistan. Given how emergent COVID-19 outbreaks were spreading across South Asia at the time, it turned out to be an especially intense moment to be on the team—and I was pulled into many tasks beyond the health financing focused work program my manager and I had originally planned out. While I drew heavily on concepts learned in one class in particular with a Jackson faculty who is an expert on health financing and system reform in developing countries, I was happy I had also taken good advantage of Jackson's flexible curriculum during my first year. Everything from the two history classes on development and globalization to my experience TAing an undergraduate course on public health came together to help me stay afloat and even succeed during my internship. Finally, the twists of COVID also meant that I did to all this work from Southern California instead of Islamabad on a 12 hour time difference!"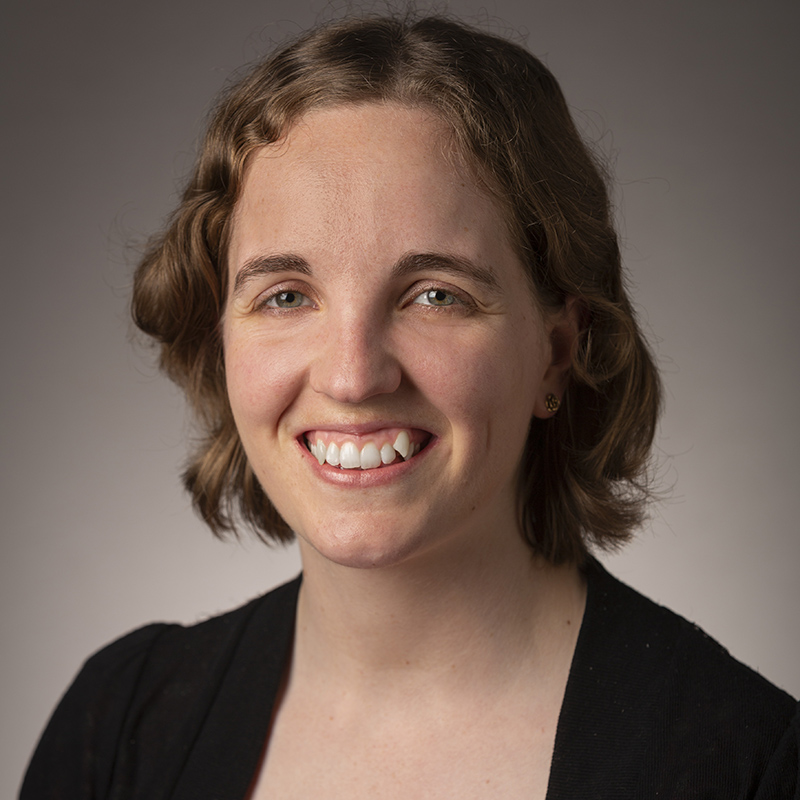 Lottie Boardman, Class of 2020
"I was privileged to spend my Jackson summer interning at a community-based environmental NGO in Darwin in the Northern Territory of Australia. While there, I assisted with my organization's submission on the reform of the Territory's environmental protection legislation (including appearing before the relevant legislative committee), investigated potential reforms to the Territory's mine rehabilitation laws and researched the military's impacts on the Territory's environment.  My internship was a great opportunity to get a taste for environmental advocacy work and to be immersed in the politics of a fascinating place. While I had a pre-existing passion for working on climate change and social justice, my summer experience allowed me to start to think about these intertwined issues in a new context and has influenced my post-graduation plans. Logistics allowing, I hope to undertake a Yale Fox International Fellowship in Darwin, researching the intersection of climate change politics and Aboriginal rights in the Northern Territory."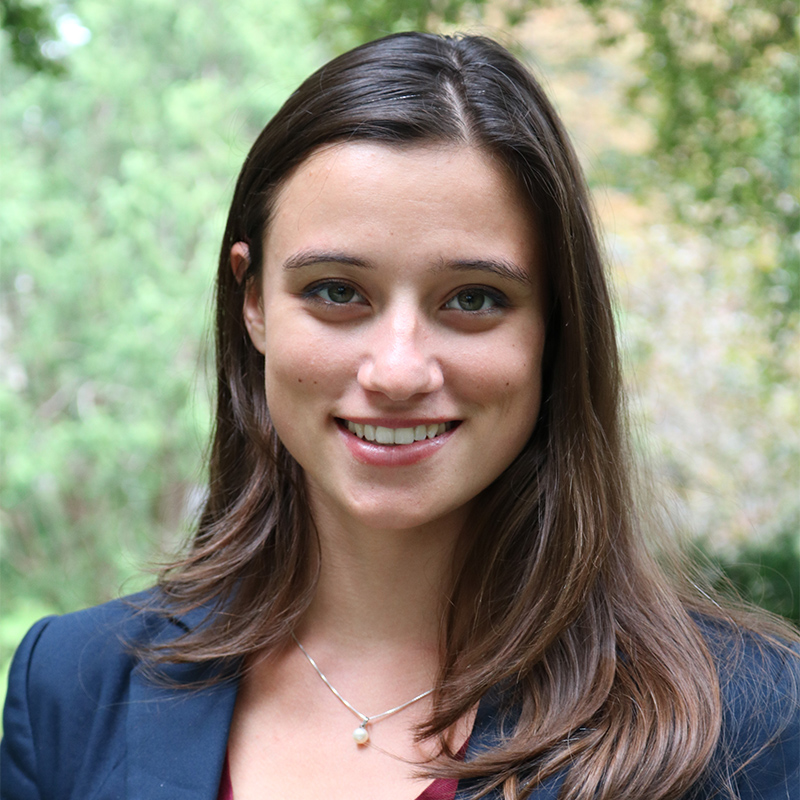 Virginia Leape, Class of 2019
"I spent the summer working first in DC for a think tank on reconstruction in Iraq, Syria, Libya and Yemen and then in Iraq on a research project on institution-building in the Kurdistan Region of Iraq. In country, I carried out more than 45 interviews with government, academia, journalists and the international community. The purpose of the project was to analyze the economic reform in light of the 2014 crisis and the 2017 independence referendum. After graduation, I hope to move back to the Middle East to work on regional policy analysis and this experience was invaluable in deepening my regional understanding, enhancing my understanding of state fragility and triggering an interest in biometric registration that I have since chosen to focus on in my second year at Jackson."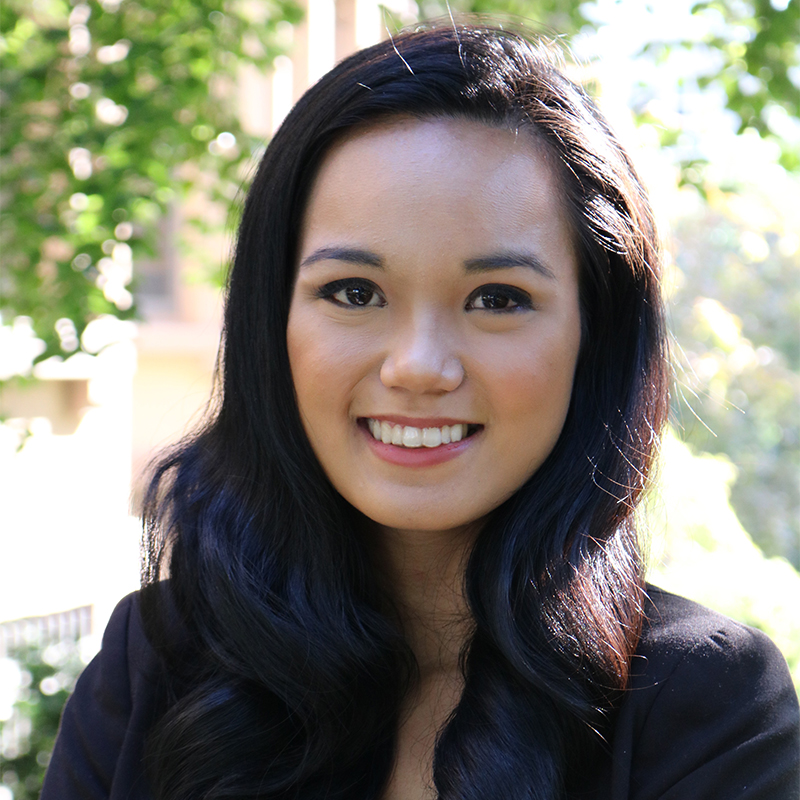 Patricia Austria, Class of 2018
"My summer experience was in Rome, Italy, where I worked for the UN World Food Programme. I examined over 200 projects in 80+ countries to better understand capacity strengthening in humanitarian contexts—in particular, how to create systems for efficient and sustainable social protection. I drew on the lessons I learned at Yale, particularly a course on Moral Dilemmas in Humanitarian Action. Working at WFP gave me great perspective on the UN system and how modern tools and approaches are being used to tackle the world's most pressing issues."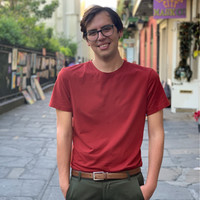 Manus McCaffery, Class of 2018
"I was fortunate enough to work on two separate projects this summer, each of which corresponded to different areas of my academic and professional interests. With the help of an award from the Coca-Cola World Fund at Yale, I partnered with the Wildlife Conservation Society and spent six weeks researching deforestation and biodiversity conservation in Honduras and Nicaragua. The team I worked with used ArcGIS as well as extensive field interviews to devise a strategy for maintaining forest connectivity in remote areas of the Mesoamerican Biological Corridor, where the habitats of animals like the jaguar are rapidly being deforested. Our final white paper has since been translated into Spanish and presented at international conferences. I spent the next 10 weeks working in the Verkhovna Rada (Parliament) of Ukraine, where I researched for and consulted with Ukrainian politicians on oil and gas geopolitics involving Russia, the EU, and the U.S. That work mainly focused on natural gas policy and the work of the Ukrainian Energy Committee. Both projects are related to my interest in the causes and impacts of climate change and what can be done practically from a policy perspective."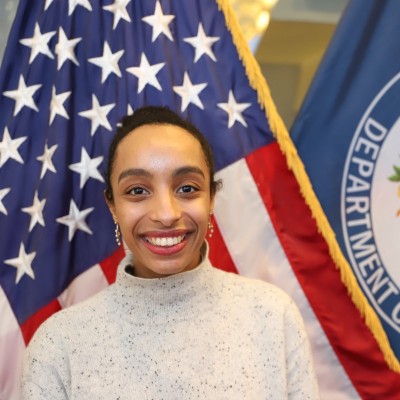 Sophia Berhie, Class of 2016
"During my graduate studies, I completed a summer internship in the political-economic section of the U.S. Mission to the African Union in Addis Ababa, Ethiopia. At the embassy, I covered issues related to the Economic Community of West Africa (ECOWAS) and served as the deputy site officer in planning and orchestration of President Obama's July 2015 speech to an audience of 4,000 at the African Union. This internship gave me the opportunity to apply the writing and analytical skills I honed at Jackson."