Fellows collaborate with U.S. policy-makers on leading-edge research and high-profile publications for a global audience.
Eight Jackson School students have been named Kerry Fellows for the 2022-2023 academic year.
The Jackson students are among 19 students selected this year.
Part of the Kerry Initiative founded by Special Presidential Envoy for Climate Change and the 68th US Secretary of State John Kerry YC '66, the Fellows collaborate with U.S. policy-makers on leading-edge research and high-profile publications for a global audience touching on issues from the global environment to democracy and technology.
"Each year, the number of applicants to be Kerry Fellows grows, as does the list of fellowship alumni working everywhere from the State Department to USTR and parliaments around the globe. It's fast becoming a powerful network of thinkers, doers, and practitioners supporting each other," said David Wade, who directs the Kerry Initiative.
"This year's selectees, our sixth cohort of Fellows, each bring a diverse set of strengths, talents, and lived experiences to the work ahead, spanning everything from service in uniform to service in legislatures and agencies domestic and global. They will learn from each other, and whether their passions are climate change, technology, democracy, or global justice they will make a difference in a very complicated world. We hope this Fellowship will help them do that, which is exactly what Secretary Kerry and Dean Levinsohn envisioned when they created it," Wade added.
The eight Jackson students are: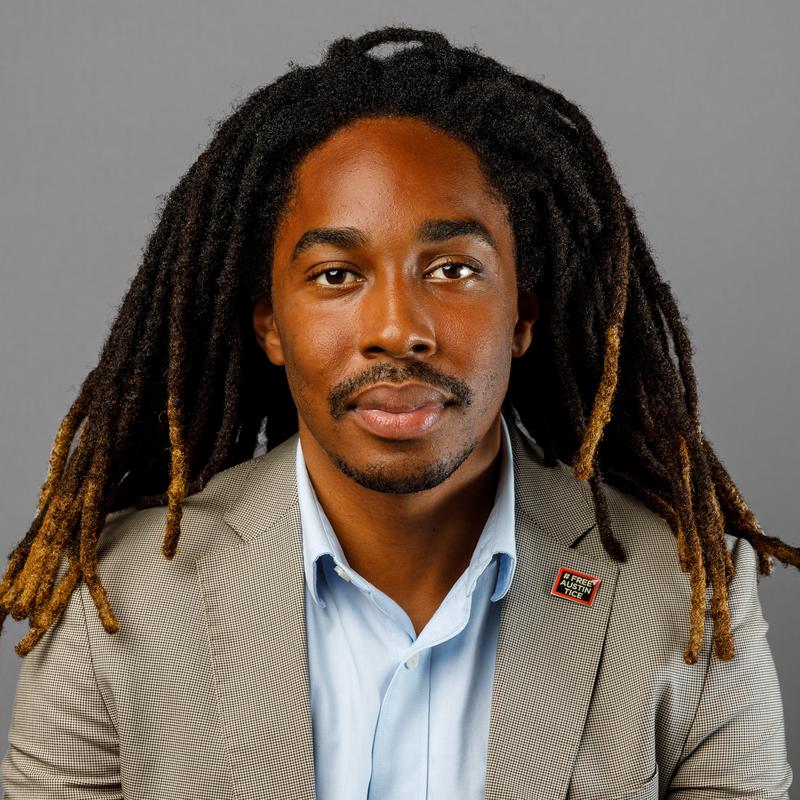 Darryl Alexander
Darryl Alexander is an MPP student focused on developing economic policies that address environmental and social injustices. Before coming to Yale he served as an Americorps VISTA in Allentown, Pennsylvania, managing a coalition of businesses, nonprofits, and municipal governments focused on mentoring underrepresented youth to fill future STEM jobs. He later went on to serve as a Peace Corps Volunteer in Armenia, where he advised NGOs and municipal governments on project planning, grant writing, and program management. He also led a series of environmental activism camps throughout the country. Afterwards, Darryl moved to Houston, where he co-founded a nonprofit focused on engaging local residents around policy issues related to environment, voting, and transportation. During the protests following the murder of George Floyd, he pivoted to co-found Mutual Aid Houston, an abolitionist organization focused on providing support to black and brown Houstonians most affected by the pandemic. At Mutual Aid Houston, he played an integral role in raising and distributing over $750,000 through direct cash transfers and disaster recovery programming. Originally from Brooklyn, NY, he graduated from the University of North Carolina at Chapel Hill in 2013 with a BS in psychology. After Yale, Darryl is interested in working as a social policy advisor.