The following Q&A was published Jan. 31 in YaleNews
President Peter Salovey recently named James Levinsohn the inaugural dean of the Yale Jackson School of Global Affairs, which will open in the fall of 2022.
For more than a decade, Levinsohn, a distinguished economist and educator, has served as the founding director of the Jackson Institute for Global Affairs, which is being transformed into Yale's first new professional school since the School of Management opened its doors in 1976.
Levinsohn, the Charles W. Goodyear Professor in Global Affairs, recently spoke with Yale News about what to expect as Jackson completes its transition. The interview has been lightly edited.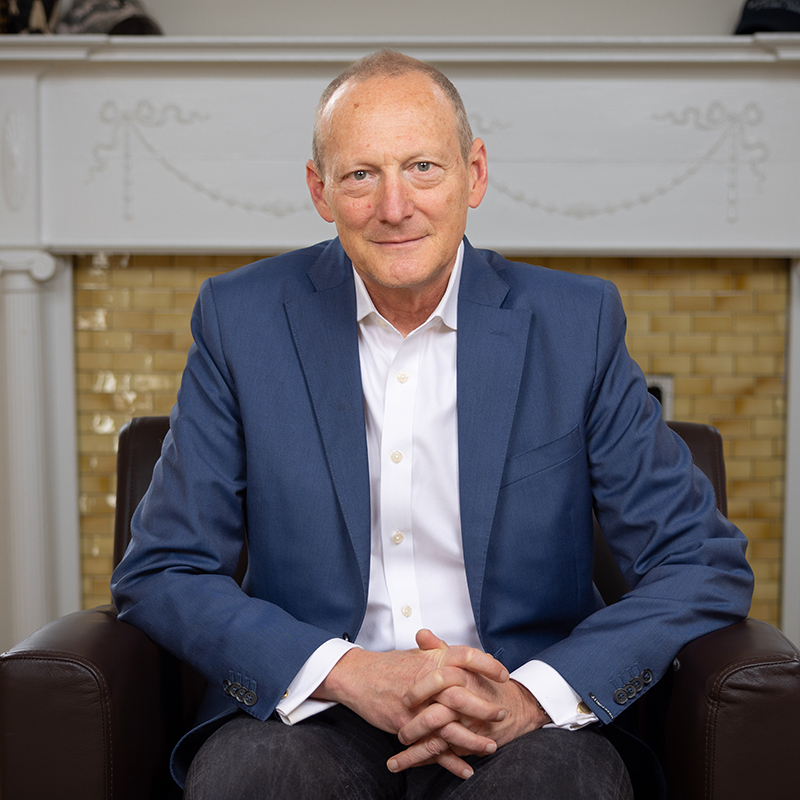 What will change at Jackson as it transitions into a professional school?
James Levinsohn: One of the big changes will be hiring a tenure-track faculty. All faculty members will be jointly appointed with a department in the Faculty of Arts and Sciences or a sister professional school. We aim to hire the best scholars in the world. These are folks who can probably get a job at any university in the country, so it's a time-intensive process to identify and recruit these faculty members. In addition to more faculty, two buildings on Hillhouse Avenue — T.M. Evans Hall and Steinbach Hall — will be renovated into first-rate facilities for the school, so our footprint on campus will be substantially larger. Our undergraduate major in Yale College will probably expand, too. On the graduate side, the size of the program won't really change, nor will our commitment to convening the top talent from around the globe to study at Jackson as they further their careers.
What makes Yale particularly well-suited to support a school of global affairs?
Levinsohn: Yale has trained impactful leaders for generations. That speaks to the quality of the students who come to Yale. With the opening of the Jackson School, Yale will have a school focused on training these future leaders.
What will set Jackson apart from its peer institutions?
Levinsohn: There are a number of fantastic programs in international affairs out there. Jackson's program will be a bit different on multiple fronts. Relative to our peer programs at Harvard's Kennedy School and Princeton's School of Public and International Affairs, Jackson will be smaller. We will focus only on the international side of policy. Jackson will be especially well tied in with Yale's other great professional schools. Rather than building moats around schools, Yale is great at building bridges. Virtually every Jackson graduate student will take classes at the School of Management, Yale Law School, the School of Environment, and/or the School of Public Health, among others.
Jackson also brings hugely impactful policy practitioners into the classroom with our Senior Fellow Program. If we opened a law school but had no lawyers teaching, you'd think I was crazy. The same is true if we opened a medical school but had no doctors teaching. Yet it's not that uncommon to have a policy school with no policy practitioners. Jackson will change that. By mixing world-class scholars with the folks who, to quote a song from the musical "Hamilton," were "in the room where it happened," Jackson is going to be doing things a bit differently.
Jackson is also different from our peers in terms of the size of the student body. With an incoming class of only about 40 students, Jackson can recruit the absolute best talent from around the world and then create a sense of community that would be hard with twice, or 10 times, as many students.
Yet another difference is the role of teaching international history in our curriculum. At Jackson, we think this is every bit as important as some more technical areas (which we also teach) and we can leverage Yale's strength in this area.
What aspects of leading the Yale Jackson School of Global Affairs are you most excited about?
Levinsohn: That's a tough one — the entire enterprise is exciting. I mean, how often does one get to build a new school at a university of Yale's caliber? More than anything, I look forward to being able to work with an incredible faculty of scholars and senior fellows, a world-class staff, and the most amazing students from around the world. There's no shortage of pressing global policy challenges, and training future generations to tackle this is a real privilege.
---