Alonzo L. Fulgham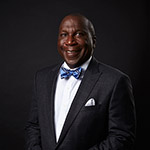 I am a seasoned International Development Policy, Planning, and Operations Executive with a wealth of experience in managing organizations and programs with budgets in excess of $15 billion. My mature skills in constructing corporate vision and cultivating strategic partnerships, combined with decades of high level practice in operational planning, policy development, complex negotiations, and change management have combined to make me an executive leader who excels in fast-paced, high pressure environments. I am well able to execute complex operations in culturally diverse and challenging settings. I have a Bachelor of Arts in business and economics from Fisk University and a Master of Arts from the National Defense University.
In March of 2020, I took on new corporate responsibilities as the Executive Vice President-Defense/Homeland for VIATEQ Corporation of McLean, VA. VIATEQ is a certified SBA, SDB, and Minority owned company employing over 80 career professionals in 8 states, and CONUS (United States territory, including the adjacent territorial waters, located within North America between Canada and Mexico) Operations. We provide Application Development and Management, Cyber and Information Security Services, Call Center and Help Desk, and Program Management and Business Operations expertise. We have proven experience and deep past performance serving federal missions, spanning national security, financial and regulatory, and civilian programs. Our leadership team comprises former senior government managers, Business Operation Support SME's, and doctorate level technical advisors.
Prior to joining VIATEQ, I was the founding principal of my own enterprise, TJM International Consultancy, a boutique business focused on advising a limited portfolio of global business concerns, NGOs, and entrepreneurial interests in the areas of sustainable development, energy, agribusiness, infrastructure, environment, governmental relations, and corporate responsibility.
Before this, I served as the President of Galileo Energy Partners, LLC from July of 2016 until December of 2019, spending time in key offices in London, UK and Washington, D.C. Galileo Energy Partners, LLC, headquartered in London, UK, is an integrated development and investment company focused on the energy and mining sectors in Africa. I led the firm as it sought to consolidate significant holdings, strengthen existing partnerships, and expand into new markets in Africa and the Asian Pacific regions.
Prior to joining Galileo, I was the Senior Vice President for Strategy and Sustainable International Development – CH2M HILL, and served in this capacity from July 2012 through December 2015, in a Washington D.C. location. This role required me to develop and promote a healthy balance between competition and collaboration as the firm sought to solve complex engineering problems in the face of extreme infrastructure, environment, and climate change challenges in new and emerging markets. I also Identified key acquisition targets and secured new business in sustainable development, climate science, and public health and security.
My earlier tenure as a leader at the US Agency for International Development (USAID) continues to inform all that I do as a corporate executive. In January of 2009, I was appointed by then President Barack Obama as Acting Administrator (CEO) for the Agency and was responsible for planning, development and execution of the United States' development policy and humanitarian assistance programs, both during the Presidential Transition and the first full year of his Administration. My task was to reposition USAID to resume its role as the premier 21st Century development organization, including recruiting a world-class executive management team. I previously served as the Agency's Chief Operating Officer and Executive Secretariat, and before that as Mission Director to Afghanistan. Throughout my tenure with USAID, I led U.S. Government development and humanitarian assistance programs, laid foundations for real human progress and market-led growth, managed large-scale development and nation-building programs, and established and led strategic civilian-military nation-building partnerships. I was charged with launching major programs in infrastructure, agriculture, reconstruction, education, health, democracy and governance, economic growth and ex-combatant reintegration. I consistently achieved U.S. government objectives, many times in potentially hostile and politically unstable environments.
Corporate advisory service also remains a consistent element of my professional life. I am a current member of the Board of Directors for Palladium International, the American Academy for Diplomacy, Meridian International, Shared Interest, The Council on Foreign Relations, and the International Advisory Council of the Carnegie Mellon University Center for International Relations and Politics. I am a former member of the Advisory Board for Pacific Architects and Engineers, Inc., the Board of Directors for GRM International, a leading global development management firm, the Board of Directors of the Futures Group, and the William Davidson Institute.
Through such collaborative endeavors as these and numerous others, I continue to practice, lead, and consult with a strong sense of risk and reward, compliance, corporate ethics, regulatory standards, security, and strategic partnerships in the global relations and intergovernmental sectors.
---
Randall F. Inniss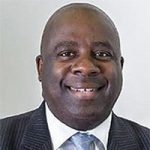 Randall F. Inniss is a New York City native who currently resides in the Hudson Valley region. He attended and graduated from New York City public schools. Before attending law school, Randall became a New York State Trooper at age 21. Following completion of rigorous State Police academy training which was his initial exposure and immersion into criminal law, Randall worked as a Trooper, Investigator and Senior Investigator in many areas of the state. Assignments included Binghamton, NYC, Buffalo and many neighboring cities, townships and regions.  Randall also worked closely with, and on occasion was assigned (on agency loan) to, federal law enforcement agencies to include the FBI, Drug Enforcement Administration (DEA) and U.S. Secret Service.
Randall worked several complex criminal investigations involving Organized Crime (i.e., traditional La Costra Nostra type investigations and non-traditional organized criminal elements); major narcotics cases to include multi-country (U.S. and Canada) criminal enterprises and interstate drug matters.  Randall has been qualified as an expert witness by the courts and provided "expert court testimony" in select organized crime investigations.  In another role, Randall also served as the regional head of the governor's protective division.  Responsibilities included advance site visits, intelligence-gathering, background investigations for the governor's Cabinet level positions and then New York Governor George Pataki in his various travel to various locations both domestic and out of country (primarily, southern Ontario Canada.)
Randall completed his undergraduate studies at Binghamton University with honors, graduating with a B.S. in Social Science (minor in Criminal Justice.) With 11 years of state police service, Randall attended the University at Buffalo School of Law while working full-time as a State Police Investigator.
After completing his Juris Doctorate in 3 years, Randall taught criminal justice part-time at Genesee Community College. He later pursued and was graduated with an LL.M. degree (Criminal Law) from the University at Buffalo School of Law. After an accomplished approximate 22 year State Police career primarily working complex criminal investigations at the state and federal levels, Randall was hired by the National Basketball Association (NBA), one of only four premier global professional sports leagues in the U.S.
​At the NBA, Randall's responsibilities, in part, included global risk management and developing security initiatives in emerging international markets in preparation for the league's preseason games. Global highlights include security initiatives and planning associated with the U.S.A. Men's Basketball Team's travel and participation in the 2008 and 2012 Olympic games (Beijing, China and London, England, respectively.) Major competencies include domestic criminal law, international security and risk-management planning in emerging markets (Asia; Africa, South America); Foreign Corrupt Practices Act (FCPA) compliance and initiatives to minimize corporate exposure, a key consideration for companies with a global footprint.
​
Randall developed league security policy for dissemination to 450 NBA players, the league's 30 teams, its Affiliates and arena security managers. He drafted curricula that guided players in significant brand-protection areas to include how to successfully handle police stops and encounters. Randall managed the league's drug-testing program. Randall served as a Senior Manager, Director and Senior Director with the NBA. After close to 10 years with the league, Randall founded a boutique criminal defense law firm, The Inniss Firm, PLLC, which focuses on representing those charged with state felony and misdemeanor offenses; individuals under investigation by the police and corporate compliance.
---
Deanna Johnson
Deanna Johnson is a second-year master's student at the Yale Jackson Institute for Global Affairs. She graduated from The George Washington University in 2016 with a B.A. in anthropology and international affairs, concentrating in international development. While at GW, Deanna received a grant to complete ethnographic research on the role of Historically Black Churches in the Black community of the D.C. metro area. After graduation, Deanna served in Ecuador with the Peace Corps as an English Education Volunteer, where she worked alongside Ecuadorian English teachers at public schools to improve their methodologies and increase teaching efficacy in the classroom. While in Ecuador, Deanna also worked to promote leadership, health, and gender equity among teens by collaborating with other volunteers to plan and develop Ecuador's first-ever national project following the Peace Corps' Girls Leading Our World (GLOW) and Boys Respecting Others (BRO) initiatives. She also began to study firsthand the roles of community ideologies in displacement and migration. During her time at Yale, Deanna plans to study the root causes of displacement, including how inequality affects migration and human mobility.
---
Ambassador (ret.) Susan D. Page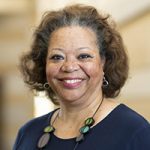 Susan D. Page was sworn in as ambassador to the Republic of South Sudan on November 16, 2011. Following her three year assignment as the first U.S. ambassador to the world's newest nation, she served as Chargé d'Affaires, a.i., to the U.S. Mission to the African Union/Acting Permanent Representative to the UN Economic Commission for Africa (2015-16). Ambassador Page was also deputy assistant secretary of State for African Affairs (2009-2011), Senior Advisor to the Special Envoy for Sudan and South Sudan (2014-2015), and from 2015-2016, she chaired the multi-agency Security Governance Initiative (SGI) for Ghana. Ambassador Page has received several top awards from the State Department for her work on Sudan, South Sudan and the Great Lakes region of Africa.
From 2002 to 2005 Page was Legal and Political Adviser to the Horn of Africa's Intergovernmental Authority on Development (IGAD) Secretariat for Peace in Sudan where she was an influential member of the mediation team, refining resolutions with the Parties and co-drafting essential elements of the final  2005 Comprehensive Peace Agreement (CPA) for Sudan. In implementation of the CPA, Page was asked to head the UN Peacekeeping Mission for Sudan's (UNMIS) Rule of Law and Corrections Advisory Unit, creating the Unit at the Mission's inception and establishing all three offices of the Unit (Khartoum, Juba, and Darfur)  (2005-2007).  Page also served as Regional Director for Southern and East Africa at the National Democratic Institute for International Affairs (NDI) (2007-2009).
On November 1, 2017, Page was appointed Assistant Secretary General and Special Representative of the UN Secretary General (SRSG) for the UN Mission for Justice Support in Haiti (MINUJUSTH); prior to that assignment, Page was Deputy SRSG responsible for the Rule of Law at the predecessor mission in Haiti, MINUSTAH. In May 2018, the UN Secretary General appointed Page as his Special Adviser on Rule of Law, Global Focal Point (GFP) Review Implementation. Page's recommendations for restructuring the GFP were subsequently adopted by UN leadership.
During the 2019-2020 academic year, Ambassador Page was a Visiting Professor of the Practice at the Keough School of Global Affairs at the University of Notre Dame. In the Fall of 2020, Page will be a Professor of the Practice of International Diplomacy at the Ford School of Public Policy at the University of Michigan with a concurrent appointment as Professor from the Practice at the University of Michigan Law School.  She is an elected member of the American Academy of Diplomacy, a member of the Association of Black American Ambassadors, a board member of Road Scholar, an advisor to the United Nations Association of the National Capital Area (UNA-NCA), and a former Non-resident fellow of the Rift Valley Institute.
Ambassador Page began her foreign affairs career at the U.S. Department of State in 1991 and served as Attorney-Adviser for Politico-Military Affairs, USAID Regional Legal Adviser in Kenya and Botswana covering East and Southern Africa, and Political Officer in Rwanda. She has also worked for the United Nations Development Programme (UNDP) as a senior legal expert in Rwanda and Sudan.
Ambassador Page received her Juris Doctor (JD) from Harvard Law School, her A.B. in English With High Distinction from the University of Michigan, and was awarded a Rotary International Postgraduate Fellowship to Nepal where she conducted research on women's and children's rights. In addition, she received Certificates of Merit and Distinction from the University of St. Andrews in Scotland before attending law school.
Ambassador Page is originally from Chicago. She is fluent in French, loves to read, travel, and listen, and is a formidable euchre player.
---
Ambassador Harry K. Thomas, Jr.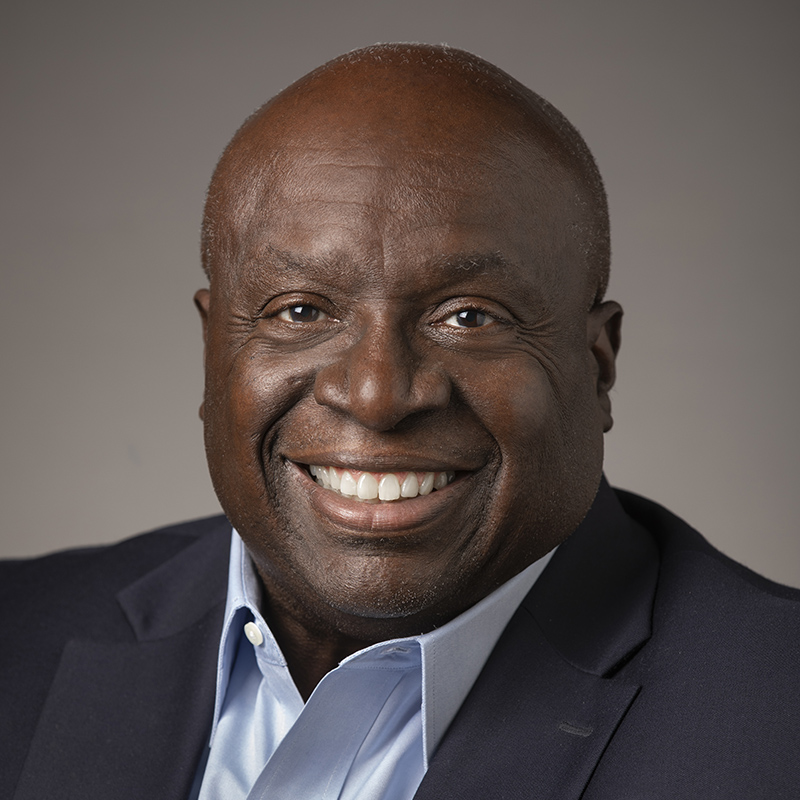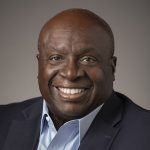 Ambassador Harry K. Thomas Jr. is a Senior Fellow at Yale University's Jackson Institute for Global Affairs and a Senior Strategic Engagement Leader at Special Operations Command. He served as ambassador to Zimbabwe (2016-2018), the Philippines (2010-2013) and Bangladesh (2003-2005). He retired in March 2018 with the rank of Career Minister after more than three decades in the Foreign Service. Ambassador Thomas also served as Executive Secretary and Special Assistant to Secretary Rice, Director General of the Foreign Service, Director for South Asia at the National Security Council and Director of the Operations Center.
Ambassador Thomas speaks Spanish, Hindi, and Bangla. He is a graduate of the College of the Holy Cross and holds a master's degree from Columbia University. He was the Commencement Speaker at Holy Cross and Loyola University. He is a Trustee of the College of the Holy Cross, the American Academy of Diplomacy, Care for the Homeless and, Chairperson of Winter4Kids and is a former Northern Virginia Swimming Official.
---
Ambassador Bisa Williams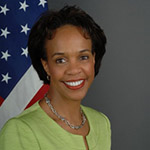 Ambassador Bisa Williams (ret) is co-Founder and Managing Director of Williams Strategy Advisors, LLC (WSA),  a problem-solving, business and foreign affairs advisory consulting firm. For the last 2 years, she has also led The Carter Center's effort as Independent Observer of implementation of the Peace Agreement in Mali.  Before forming WSA, Ambassador Williams was a career member of the Foreign Service of the U.S. Department of State. During her 30+ years in the Foreign Service, she served tours in Guinea (Conakry), Panama, Mauritius, France, the US Mission to the UN (NY), Washington, DC, including two years at the National Security Council of The White House, and Niger. As Acting Deputy Assistant Secretary of State for Western Hemisphere Affairs, Ambassador Williams led the US delegation to talks in Havana, Cuba, breaking a seven year hiatus of high level direct discussions. Her accomplishments were recognized in LeoGrande/Kornbluh book Back Channel to Cuba. She was appointed by President Barack Obama in 2010 as Ambassador to Niger where she served for 3 years. Following her tour as Ambassador, she was named Deputy Assistant Secretary of State in the Bureau of African Affairs, supporting US economic policy goals in sub-Saharan Africa and bilateral policy in the West Africa region. Ambassador Williams retired from the Foreign Service in 2015.  She speaks French, Spanish, and Portuguese and is the recipient of numerous Superior and Meritorious Honor Awards from the Department of State. She holds a Master of Science degree in National Security Strategy from the National War College of the National Defense University in Washington, DC and a Master of Arts degree in Comparative Literature from the University of California, Los Angeles.  She received her Bachelor of Arts degree cum laude from Yale.