Global Policymaking Across Sectors
Agnivesh Mishra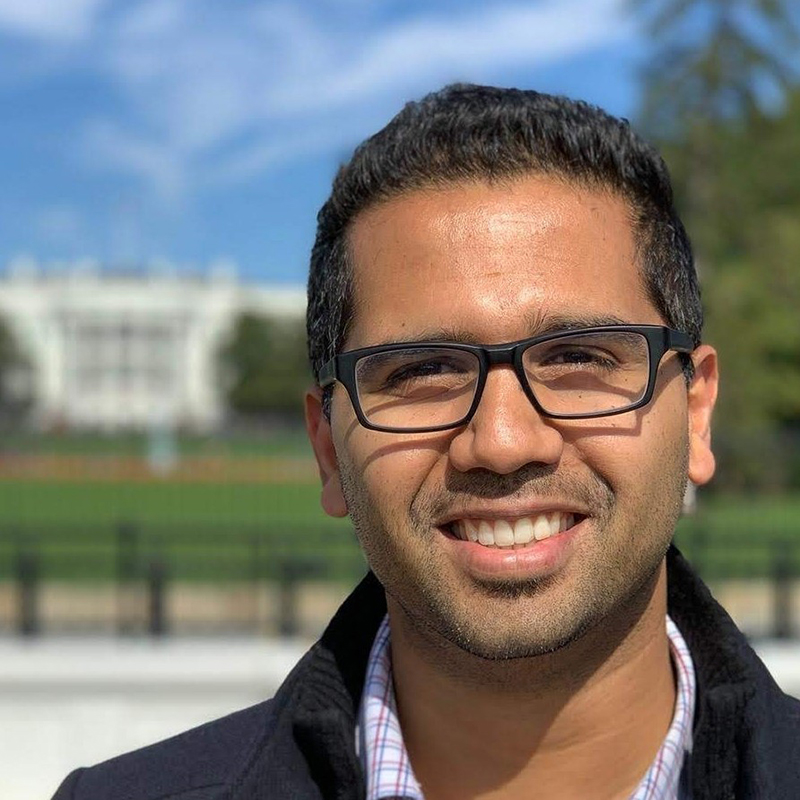 Vice President, Regulatory Transformation (US)
Agni Mishra MA '18 currently serves as Vice-President at Bank of Montreal (BMO) Capital Markets in Toronto, Canada, where he is responsible for monitoring, advising, and advocacy on US policies and regulations. Since graduating from Jackson, Agni has worked across the US and Canada at the intersection of public policy, finance, and global affairs, helping financial organizations navigate through major policy developments relevant to the financial sector, while also engaging with key policymakers and corporate leaders to advocate on key financial topics
 Prior to Jackson, Agni's global policy experience included working with Global Affairs Canada to advance Sino-Canadian relations with the Canadian consulate in Shanghai, China. He then worked with the Government of Alberta to advance Alberta's market access to Asian economies, strengthen Alberta's immigration policy framework, and augment Alberta's sustainable energy program by contributing to policy development in Carbon Capture and Storage (CCS). 
 At Jackson, Agni undertook a rigorous interdisciplinary curriculum focusing on global diplomacy, finance and economics, leadership, grand strategy, and courses on Asian economies such as China and India. He briefly interned for the Brookings Institution where he advanced the foreign policy department's Asia-oriented research and engagement efforts.
Read Full Bio
You have worked as a policy analyst for numerous policy think tanks and governmental agencies. Could you tell us a bit about your research and how it has shaped your career trajectory?
Focused primarily on global affairs, my areas of policy research have spanned numerous sectors including foreign policy, international commerce, energy, immigration, and, more recently, finance. Since the very beginning of my career, I have been committed to researching and advising on key policy topics relevant to the Indo-Pacific and North America, as well as effectively articulating key developments to senior leadership to advance organizational objectives. Besides the amazing learning opportunities, working in global public policy across sectors has helped me develop robust skills which are integral in this space, including critical thinking, effective writing, problem-solving, strategic communications, and stakeholder engagement.
How did your time at Jackson shape your personal and career interests? What part of your time at Jackson made the most significant impact on you?
At Jackson, I pursued a robust interdisciplinary curriculum across different Yale schools and studied under the mentorship of distinguished luminaries within global diplomacy, economics, history, business and finance, grand strategy, and leadership among others. Not only was I exposed to the complexities involved in global policymaking across sectors, but also diversified and enhanced my own perspectives by learning from leading globally-oriented policymakers. I would attribute such practitioner/faculty engagement, as well as interactions with an amazing global student cohort, as having the most profound impact on me during my time at Jackson/Yale and in influencing my career trajectory.
What advice would you give to students interested in policy analysis and development, particularly in Canada?
I would highly recommend talented international students to consider Canada given Canada's continued commitment and dedication to global policy development. While not as prolific a job market as its southern neighbor, Canada's fast-growing and diversified economy offers promising prospects to advance policy development across a multitude of fields and within the public, non-profit, and private sectors. Further, Canada's multicultural society, immigration-friendly policies, and a strong social welfare system ensures that international students can excel without confronting major barriers or restrictions. Despite the many benefits Canada has to offer, however, I would still recommend interested international students to do diligent research and learn as much as they can about Canada and their respective areas of interest prior to working/moving here. Lastly, having a thick winter jacket as well as French proficiency will be greatly, and need I say politely, appreciated in Canada.
How have you stayed connected to your classmates and fellow alumni?
Absolutely! Whether via social media or through personal interactions, I have continued to engage my fellow cohort as well as with alumni whenever I have had the opportunity.